MLB Rumors: Xander Bogaerts, Red Sox Agree $132M Deal, Opt-Out Clause Available
The Boston Red Sox may have opened their 2019-20 season with a 3-1 series loss to the Seattle Mariners, but the franchise is ensuring that most of their key players from their World Series-winning campaign in 2018 remain tied down with long-term contracts.
According to MLB.com's Mark Feinsand, Red Sox shortstop Xander Bogaerts is close to finalizing a six-year contract extension worth $120 million that will see him remain with the Boston franchise through 2025.
Bogaerts could have entered free agency in 2020, but his new deal plus the $12 million that he is expected to earn this season will make his deal a seven-year $132 million extension. The Boston Globe's Pete Abraham reported that the shortstop will have the option to opt out of his deal in 2022.
WEEI's Evan Drellich was the first to report that the Red Sox and Bogaerts were nearing an extension, but the franchise is yet to confirm the deal. The right-handed hitter has been with the Red Sox since August 2009 when he was signed as international free agent.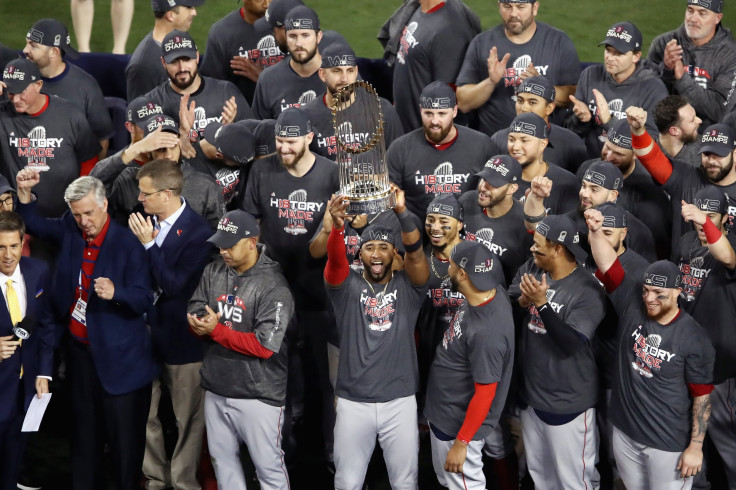 Bogaerts first helped the Red Sox to a World Series title in 2013 and again played a key role in their title run in 2018 when he notched 103 RBIs and a .883 OPS. Bogaerts, who was considered among the top shortstops in the MLB, was an All-Star in 2016 and the winner of Silver Slugger Award on two occasions.
The seven-year deal for Bogaerts comes on the heels of Red Sox signing Chris Sale to a five-year $145 million extension, ensuring that they have most of their key players tied down with long-term contracts. Sale also has an option to opt out of his deal in 2022.
Mookie Betts, the reigning AL MVP and three-time All-Star, who is the Red Sox's best all-around player is yet to sign a new deal, but can only enter free agency in 2020. It is believed the player is keen to enter free agency before signing an extension with the 2018 World Series champions.
The Red Sox are now 3-1 for the new season and begin their four-game series with the Oakland Athletics on Monday night. Their first game will be at the Oakland-Alameda County Coliseum.
© Copyright IBTimes 2023. All rights reserved.