MLB Rumors: Yankees Handed Another Advantage In Machado Chase, Tulowitzki Welcomes Signing
The New York Yankees continue to be the team most discussed when it comes to free agent shortstop Manny Machado's next destination, but nothing is clear at the moment with other interested teams willing to offer more in terms of wages.
A move to the Big Apple is said to be Machado's preference if the contract offers from all interested teams are relatively equal, but at the moment reports suggest that the Yankees are not willing to entertain the player's demand for a 10-year deal north of $300 million.
The Philadelphia Phillies and the Chicago White Sox are said to be more inclined to get at least closer to the shortstop's demands. According to USA Today's Bob Nightengale the Yankees are not even willing to offer $200 million at the moment.
However, Ken Davidoff of the New York Post believes talks between the Yankees and Machado's agent Dan Lozano have not progressed as far for them to have made a concrete offer, they are said to be playing it "cool" at the moment waiting for the penny to drop.
The Phillies have indicated they are willing to spend a "stupid" amount of money in the offseason to land their preferred targets and are likely to be able to outbid any of their rivals. But reports suggest that Machado is not too keen on moving to Philadelphia.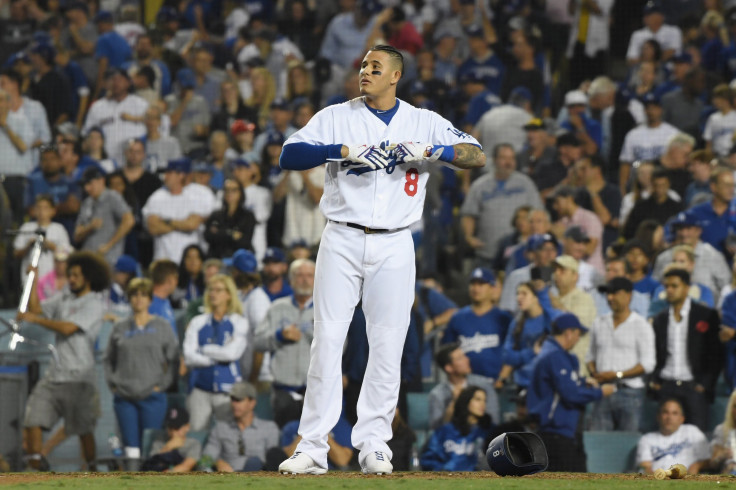 However, according to Wallace Matthews of the New York Daily News, the Yankees could be handed yet another advantage in their pursuit to land Machado for less than what their rivals offer. The prized infielder's wife Yainee Machado is said to be enamored by New York City and is said to be keen to live in the Big Apple.
"According to another source, who knows Machado well, there is a wild-card to this negotiation who might tip the balance toward the Bronx: Machado's wife, Yainee. According to the source, Yainee Machado – who is the sister of Yonder Alonso, the first baseman recently traded to the Chicago White Sox, one of the teams Machado visited on his sales tour – is enamored of New York City and very much would like to live here," Wallace wrote.
The Yankees, however, have not sat around and put all their apples in the Machado basket as they went ahead and signed free agent shortstop Troy Tulowitzki on a league-minimum contract in December.
The veteran infielder's arrival, however, has no bearing on their pursuit of Machado and Tulowitzki has also welcomed the possibility of Machado joining the franchise. He is clear he joined the Yankees to win championships and play with the best player.
"I signed up to be a Yankee because I wanted to be with the best players. So if Manny's one of those guys, then I think that would be awesome," Tulowitzki said, as quoted by ESPN. "I definitely signed up for this to help us win."
© Copyright IBTimes 2023. All rights reserved.