MLB Salaries 2020: 10 Highest-Paid Baseball Players, Largest Contracts
Twelve players are set to make at least $30 million in the 2020 MLB season. Three free agents signed contracts worth at least $245 million this offseason, and four more players inked deals worth at least $80 million in free agency.
Here are the 10 highest-paid players for the upcoming season. Salaries come from Spotrac.
1) Mike Trout: $37.7 million
The best player in baseball is the sport's highest-paid player. Trout signed a 12-year, $426.5 million contract with the Los Angeles Angels before the start of the 2019 season. The reigning AL MVP has eight top-two MVP finishes in the last nine years.
2) Gerrit Cole: $36 million
The New York Yankees made Cole the highest-paid pitcher in history when they signed him to a nine-year, $324 million contract in December. The 29-year-old has pitched 412.2 innings with 602 strikeouts, a 2.68 ERA and a 0.96 WHIP over the last two years. Cole had a historic 2019 postseason with a 1.72 ERA in 36.2 innings for the Houston Astros.
3) Max Scherzer: $35.9 million
Scherzer has been worth every bit of the seven-year, $210 million contract he signed in 2015 with the Washington Nationals. The right-hander won the 2016 and 2017 NL Cy Young award before finishing second in 2018 and third in 2019. Scherzer's contract features a lot of deferred money.
4) Zack Greinke: $35 million
When Greinke signed a six-year, $206.5 million contract prior to the 2016 season, he set a record for an average yearly salary. The Arizona Diamondbacks traded him to the Astros at last year's deadline. Greinke went 18-5 with a 2.93 ERA while splitting time between the two teams in 2019.
4) Stephen Strasburg: $35 million
Washington has two of MLB's four-highest paid players in its starting rotation. After winning the 2019 World Series MVP award, Strasburg was rewarded with a seven-year, $245 million deal. The 31-year-old has only pitched at least 175 innings in two of the last five seasons, but he led the NL with 209 innings in 2019.
4) Nolan Arenado: $35 million
The Colorado Rockies signed the third baseman to an extension before last season, giving him an eight-year contract worth $260 million. Arenado can opt-out and become a free agent after the 2021 season. He has been in trade rumors during the offseason after hitting .315/.379/.583 last season.
7) Justin Verlander: $33 million
Verlander enters the 2020 season with a two-year, $66 million contract. The 37-year-old has already earned $229.4 million in his career. The reigning AL Cy Young winner has a 2.55 ERA since 2018.
8) David Price: $32 million
Four years after giving Price a then-record $217 million contract over seven years, the Boston Red Sox traded him along with Mookie Betts to the Los Angeles Dodgers. Boston will reportedly pay $48 million on the final three years of Price's deal. The 34-year-old had a 4.28 ERA in 22 starts after being a key part of Boston's 2018 World Series run.
8) Manny Machado: $32 million
The San Diego Padres gave Machado a 10-year, $300 million contract in free agency last year. The third baseman struggled in his first year with a new team, hitting .256/.334/.462 with 32 home runs. Machado averaged a .856 OPS and 36 home runs in the previous four seasons.
10) Clayton Kershaw: $31 million
Kershaw signed a seven-year, $215 million contract before the 2014 season. He opted-out of the deal after the 2018 World Series, and the Los Angeles Dodgers gave the left-hander a new three-year, $93 million contract. Kershaw has a career 2.44 ERA in 12 MLB seasons.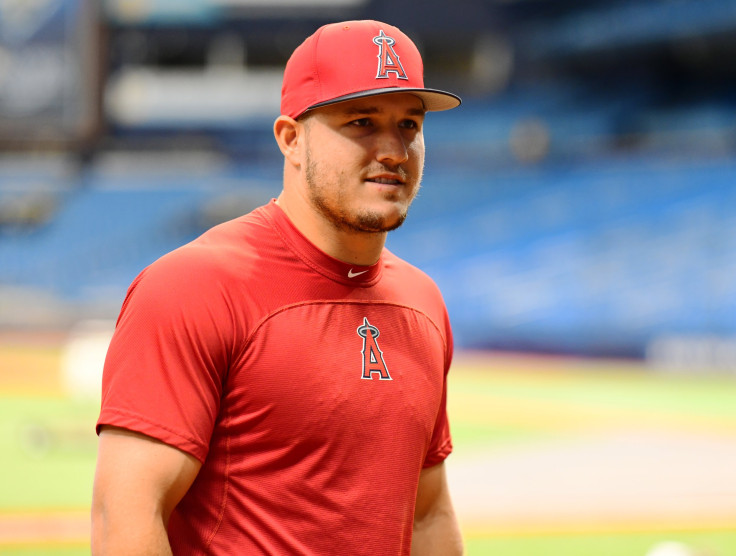 © Copyright IBTimes 2023. All rights reserved.