MLB Standings 2022: Red Sox, Blue Jays, Rays In Tight Wild-Card Race
As the 2022 MLB season approaches the midway point, it's looking increasingly possible that all three American League wild-card spots could come from the same division. Three of the top four teams in the wild-card standings play in the AL East.
The Toronto Blue Jays (38-29) have a 1.5-game edge atop the AL wild-card standings. The Cleveland Guardians (34-28) and Boston Red Sox (37-31) have the final two playoff spots, sitting 1.5 games behind Toronto. The Tampa Bay Rays (36-31) are just a half-game out of the playoff race.
Cleveland and the three AL East teams are the only wild-card contenders that have a record above .500. The Chicago White Sox (32-33) are fifth in the wild-card standings and three games behind the Rays.
The New York Yankees (50-17) are running away with the AL East, on pace for the most wins in a single season in MLB history. After winning six of their last seven games against the Blue Jays and Rays, the Yankees have an MLB-best 12-game division lead.
The Red Sox moved ahead of the Rays Monday when Tampa was defeated by New York, yet again. Boston has played about as well as the Yankees since June started, going 14-4 this month.
The Yankees' league-leading offense has only scored one more run than the Red Sox over the last month. J.D. Martinez, Xander Bogaerts and Rafael Devers are all hitting at least .330 and in the top five in the AL batting race. Trevor Story leads Boston with 45 RBI after struggling in his first few weeks with the team.
Toronto's lineup has produced the most runs in MLB over the last month, finally meeting preseason expectations. The Blue Jays have a .864 OPS during that span. Vladimir Guerrero Jr. leads the team with 17 home runs and 41 RBI.
Tampa Bay is in the wild-card race because of its pitching staff. The Rays are third in the AL with a 3.15 ERA and a .222 opponents' batting average. Tampa Bay has been hampered by injuries and ranks 11th among AL teams in runs scored.
The Rays won the AL East last season with 100 wins. The Red Sox, Yankees and Blue Jays all won more than 90 games.
Toronto missed the 2021 playoffs because there were only two AL wild-card spots. MLB expanded the postseason to six playoff berths in each league for the 2022 season.
The Blue Jays have a better record than any team in the AL Central.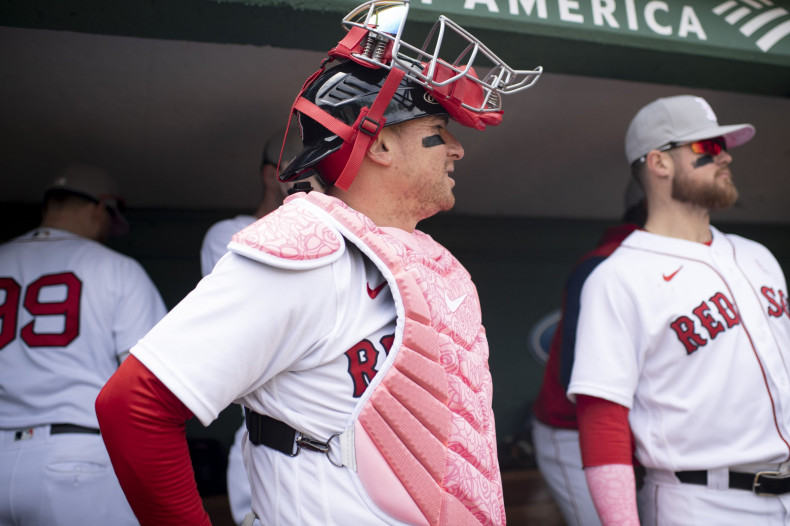 © Copyright IBTimes 2022. All rights reserved.