MLB Trade Rumors: Boston Red Sox To Cash In On David Price After Madison Bumgarner Signing
KEY POINTS
Boston Red Sox need to shed $28 million in salary to get under the luxury tax threshold
With Madison Bumgarner being off the market, teams are more receptive to trading for Price
The Red Sox may have to eat some salary to make the trade, however
Madison Bumgarner inking his five-year $85 million contract with the Arizona Diamondbacks will have a ripple effect on the league as a whole including on the Boston Red Sox who may use this opportunity to trade David Price.
This offseason's free agent starting pitching market has been significantly weakened over the past week. Zach Wheeler was the first big name to commit with both Gerrit Cole and Stephen Strasburg following suit soon after.
Now, with Madison Bumgarner off the market, Hyun-Jin Ryu and Dallas Keuchel remain on the market as the best options for teams in need. While both are valuable and will contribute positively for whichever club they sign for, they are a far cry from Cy Young contenders.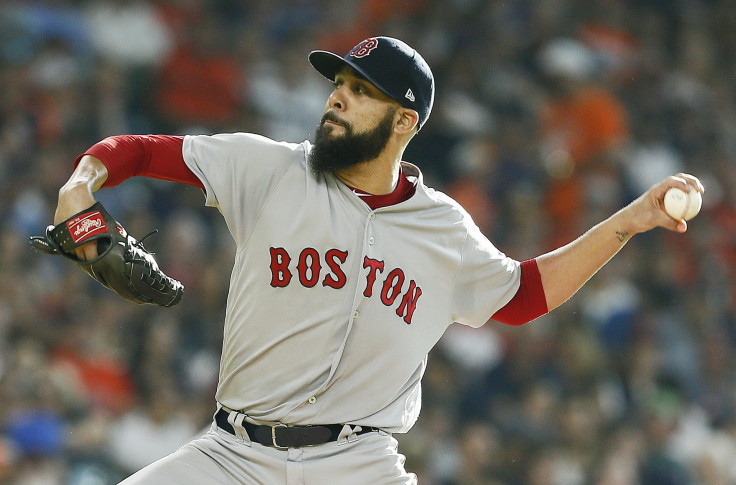 That may tempt one of the clubs who missed their previous targets to trade away the proverbial farm to get a top arm. Enter David Price and the Boston Red Sox. The BoSox currently sit well above the luxury tax threshold of $208 million.
According to Spotrac, the Red Sox have $236 million committed in player salary for the 2020 MLB season. That leaves them about $28 million over budget and will need to dump one, or maybe even two, of their larger contracts.
Mookie Betts seemed a trade candidate at the onset of free agency, but the lack of rumbling around him indicate that Boston does not want to part ways with the popular outfielder. That leaves options such as Jackie Bradley Jr., Chris Sale and Nathan Eovaldi as trade candidates.
However, none of them earn as much money or are as old as Price. The veteran lefty is 34-years-old and costs his club $30 million in cap space each season. Moving him would mean an overnight solution to Boston's cap issue.
There is one problem with this plan. That is the fact that any teams that would take Price wouldn't do so at full price so the Red Sox would have to eat at least some salary to complete a trade according to Jen McCaffrey of The Athletic.
MLB.com's Mark Feinsand reports that there are at least five teams who are not turned off by Price's salary. The San Diego Padres, St. Louis Cardinals, Chicago White Sox, Cincinnati Reds and Los Angeles Angels are all interested in the southpaw.
Unlike many huge contracts, Price's current deal does not include trade protection. Unlike both Chris Sale and Xander Bogaerts, that means that Boston could potentially deal Price to any club, whether he likes it or not.
While seeing Price leave Boston is no sure thing, the market is looking ever more favorable for such a deal to occur.
© Copyright IBTimes 2023. All rights reserved.