MLB Trade Rumors: Padres, Rangers In Juan Soto Sweepstakes
When it was first reported that the Washington Nationals would listen to trade offers for Juan Soto, big spenders like the Los Angeles Dodgers, New York Yankees and New York Mets were suggested as possible landing spots for the superstar. A couple of smaller market teams, however, might have the best chance to complete a deal with the Nationals.
The San Diego Padres and Texas Rangers are the top two teams that can potentially offer a trade package that Washington would accept for Soto, according to ESPN's Buster Olney. General managers have told Olney that they believe Soto will be moved by the Aug. 2 trade deadline if the Nationals and Soto don't come to terms on a contract extension.
Trade rumors involving Soto began to pick up steam when the outfielder rejected Washington's 15-year, $440 million contract offer.
The Padres are motivated to trade for Soto, according to Olney, as they look to get back to the playoffs. In the last 15 years, San Diego's only postseason appearance was the shortened 2020 season, during which 14 teams made the playoffs. The Padres are 10 games behind the Dodgers in the NL West.
San Diego's pitching has helped it move to second in the NL wild-card standings at the All-Star break. The Padres are ninth in the NL in runs scored. Only Washington has hit fewer home runs than San Diego.
The Padres have given lucrative contracts to Manny Machado and Eric Hosmer in recent seasons. The team locked up Fernando Tatis Jr. on a 14-year, $340 million contract.
Acquiring Soto likely wouldn't get the Rangers to the 2022 playoffs, considering Texas is eight games under .500 and 7.5 games out of the wild-card race. The Rangers spent a lot of money in free agency, hoping to build a contender in the near future.
Texas signed Corey Seager and Marcus Semien to contracts worth a combined $500 million in the offseason. The Rangers are tied for fifth in the AL in runs scored and eighth in OPS.
The Rangers haven't won a playoff series since the 2011 season, during which they reached the World Series.
The Dodgers and Yankees could also make a play for Soto. The Nationals are unlikely to send Soto to the Mets and keep him within the division.
Soto is hitting .250/.405/.497 with 20 home runs at the All-Star break. Soto leads the league with 79 walks. Last season, Soto was the runner-up for the NL MVP award.
Soto won the 2022 Home Run Derby.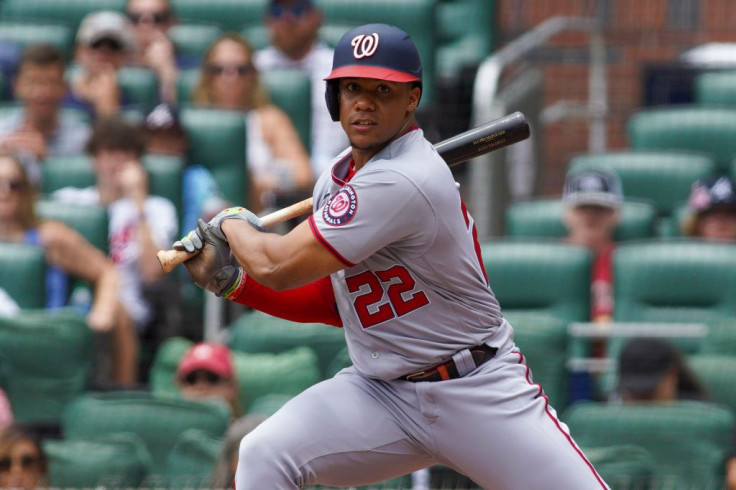 © Copyright IBTimes 2023. All rights reserved.