MLK Day Of Service 2015: How To Volunteer And Make Monday 'A Day On,' Not Off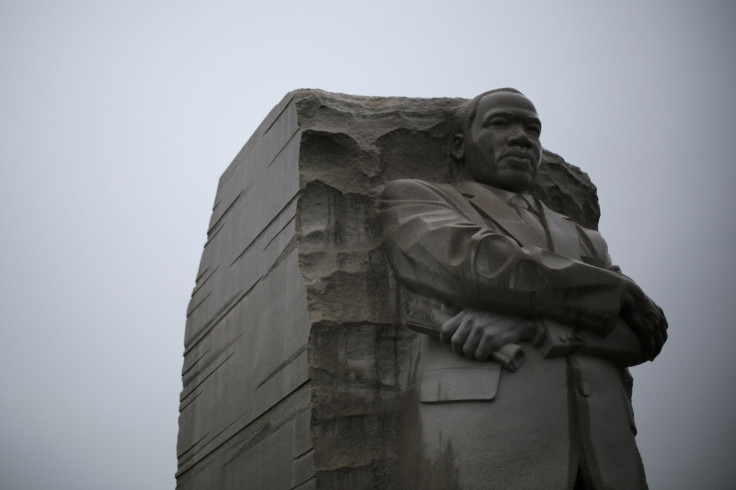 For some, Martin Luther King Day is about more than sleeping in on a three-day weekend -- it's about volunteering in honor of the civil rights leader. Thousands of Americans will celebrate the MLK Day of Service Monday "with appropriate civic, community and service projects," as President Barack Obama promoted in his 2015 proclamation.
In Philadelphia, a group of 135,000 volunteers will take on 1,800 projects. In Massachusetts, volunteers are building beds for children and putting together meals for low-income families. In some cities, Major League Baseball players are serving lunch at shelters or repainting school buildings.
But don't worry -- it's not too late to get involved. Here are some ideas:
Visit the MLK Day of Service site and plug in your zip code under "Find a place to serve." It'll take you to AllForGood, a group that will compile nearby volunteer events in a list for you to consider. Though most projects are scheduled for Monday, a few events are on Tuesday, and at least one goes on until April.
Check out the #MLKDay2015 hashtag on social media. Volunteers will be posting photos of and updates on their progress throughout the day Monday so you can follow along, according to the Huffington Post. Promote, donate or go out and help.
Try using VolunteerMatch.org, which lets you specifically select what issues you care about. If you're not sure what to pick, VolunteerMatch will allow you to browse organizations by category.
Reach out to charity groups directly. The MLK Service Network includes Boys and Girls Clubs of America, First Book, United Way of America and Youth Volunteer Corps, according to its website. Look up your local chapter and give them a call.
Plan a Sunday Supper. The program is part of Points of Light's MLK celebrations, but you can hold the dinner "on a date that is convenient for you," according to its guide. The goal of Sunday Suppers is to spark conversation about civil rights, so the organization suggests showing a historical film or inviting guests to speak about their experiences as you share a meal.
Support businesses that support volunteers. Companies like Best Buy, Kraft Foods, Microsoft, Target and Starbucks have all collaborated with the Corporation for National and Community Service, so they're good bets.
© Copyright IBTimes 2023. All rights reserved.