MMA News: Eduard Folayang Opens Up On Inevitability Of Retirement
KEY POINTS
Eduard Folayang reveals his thoughts about possibly retiring soon
Folayang battled John Wayne Parr in a three-round Muay Thai war at ONE X
Parr received ONE's performance bonus, while the Filipino received a cash prize from a local congressman
Eduard Folayang came out victorious in his ONE Super Series debut at ONE X last March 26, but the threat of retirement is always hanging over his head.
The two-time ONE lightweight champion recently spoke with International Business Times sports editor and combat sports analyst Nissi Icasiano about this matter.
"For me, I can't deny that thought because it is a law of nature. We will not always be the same person. There will always be a time when our bodies will deteriorate. I have also thought about that possibility as well," a pensive Folayang said.
"I kind of saw myself in the shoes of John Wayne Parr where there will always be a time for you to say 'I'm done with this' and move on to something else. Of course, still with martial arts, but not necessarily being a fighter anymore."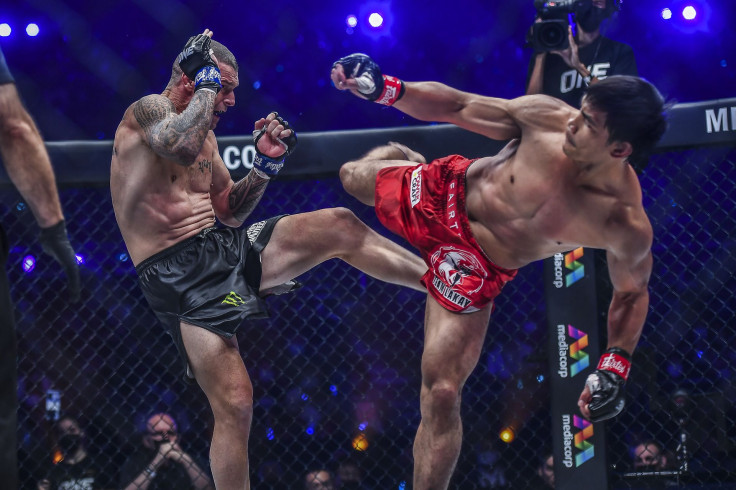 Folayang's impressive striking performance made for the ideal close-out fight of Muay Thai icon John Wayne Parr's career, with the latter even rallying back late in the third round to almost knock out "The Landslide."
For his send-off performance, Parr was awarded one of many $50,000 performance bonus awards from ONE Championship CEO Chatri Sityodtong.
While many argued that Folayang also deserved to get a performance bonus, the Baguio City, Philippines native does not put too much importance into it.
"Of course, I'd be even happier if I received a performance bonus as well, I'd be a liar if I said I did not want it. Personally, it would have been nice if the two of us got the bonus. But even then, I would be even happier if I was able to inspire 50,000 people on that night. That would make me happier than if I received that amount of money," Folayang told Icasiano.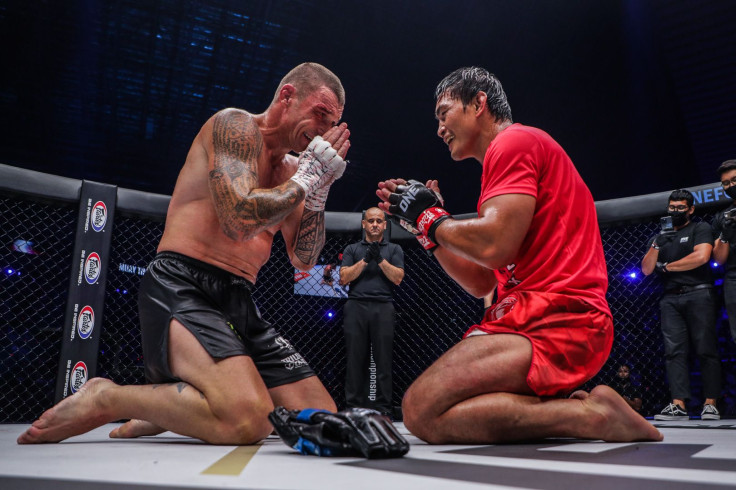 Despite not getting the bonus from the Singapore-based promotion, the Filipino mixed martial arts (MMA) icon received PHP 500,000 ($9,752.50) from his hometown's congressman in recognition of his achievement.
Back on the subject of retirement, Folayang mentioned that he did not mind not receiving a performance bonus since he plans to continue fighting in the near future and that he will have other opportunities to do so.
"I have definitely been thinking about it (retirement) and it has helped me plan ahead of time before reaching that point in my life where I can say I'm done with fighting. That's the bright side of it: we're given an opportunity and time to prepare for that eventuality as we head to that point," Folayang noted.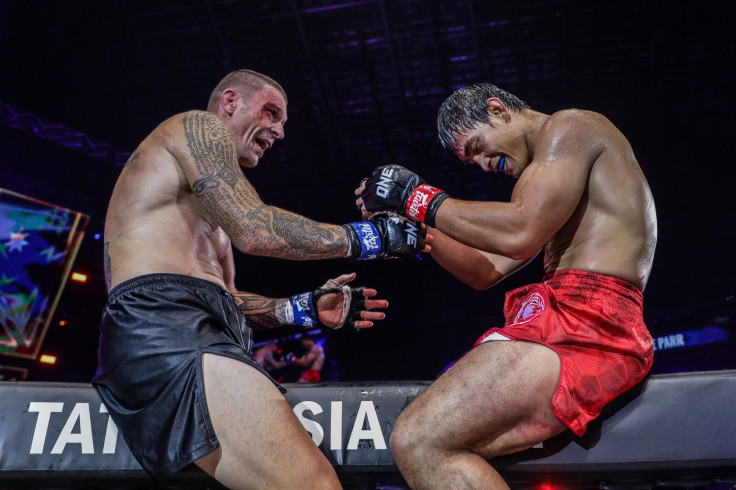 © Copyright IBTimes 2023. All rights reserved.