MMA News: Finnish Star Riding The Tide As BRAVE CF Continues European Expansion
KEY POINTS
Olli Santalahti believes BRAVE CF is gaining a foothold in Europe
Santalahti is far from satisfied with his MMA run in BRAVE CF
Santalhati is just one of the multiple names who represent Nordic Europe in the Bahrain-based MMA outfit
The number of mixed martial artists emerging from Nordic Europe continues to swell, and one name that has risen from the ranks is Olli "The Amazing" Santalahti.
Owner of the impressive professional record of 12-3, the super welterweight has won five of his matches via submission and three by knockout.
But of all the fights that he has been into, it was his short-notice call-up at BRAVE CF 48: Arabian Night in March that boosted his stock.
He took on Lebanese stalwart Georges Eid and hacked out a split decision win over his counterpart.
Although there were factors tied to that, Santalahti is far from impressed with what he has done in his promotional debut.
Santalahti knows he needs to work on his craft even more if he seeks to shine among the BRAVE CF ranks.
"I am really hungry to get back in there. My debut happened on days' notice, but it was an opportunity that's hard to pass up. Now I am eagerly waiting to showcase my whole skill set because I have so much to offer. When I get back inside the cage, I will surely go for the finish," Santalahti stated.
The 27-year-old is one of several other Nordic European MMA fighters who have been carving a name for themselves as part of BRAVE CF.
The other up-and-comers in the mix include Abdul "ABBA" Hussein, Louis "Spartacus" Glismann, Zvonimir "The Croatian Sensation" Kralj, Anton "The Pleasure Man" Turkalj, David "Fat Boy Slim" Jacobsson, Andreas "Real Steel" Stahl and Bilal "Borz" Tipsaev.
With multiple talents coming in, Santalahti lauded the scouting efforts of the promotion that is now covering the European region.
"I can say that BRAVE CF is taking over Europe," he said. "The fighters they are getting are high level. Though they originated from the Middle East, I think they are also the top European organization at the moment."
Also worth considering is that BRAVE CF is getting it done despite the obstacles posed by the pandemic.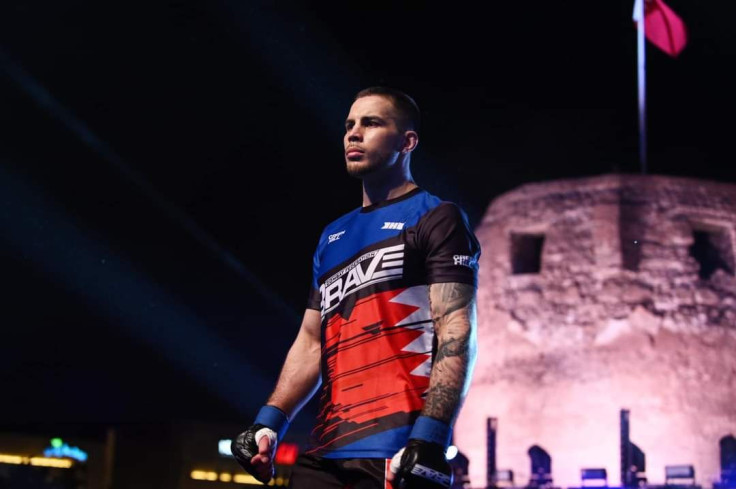 Set to open a new market in Europe on June 4th, BRAVE CF 51: "The Future Is Here" takes place at the Falcon Club Arena in the Belarusian capital of Minsk.
"To me, this is just the start. I eagerly wait for fighters from other countries in Europe to join BRAVE CF," Santalahti shared. "They did events in Sweden last autumn. Hopefully, they can also come to Finland and hold an event in my home country. The possibilities are endless."
© Copyright IBTimes 2023. All rights reserved.