MMA News: Former UFC Champs Hype Up Crowd In Grappling Match
Former UFC champs Frank Mir and Forrest Griffin went toe-to-toe in a grappling match.
Roughly 10 years ago, an MMA match between former UFC champs Mir and Griffin would surely be a hit, but it was unlikely to happen back then as they were not in the same division. But just a few days ago, the two MMA legends finally faced each other, though not in the UFC but in a grappling event.
CBD Invitational just made it happen. Mir and Griffin grappled against each other, and as expected, both MMA legends put on a great show.
On his official Facebook account, Mir posted highlights of the match. In the video, both legends tackled and took down each other, but in the end it was Mir, the former heavyweight champ, who walked away with a win.
Mir has not fought inside an MMA cage since 2018. His last fight pro MMA fight was against Javy Ayala in which he lost in a unique way of submission to punches. Prior to that, Mir also lost to two fellow MMA legends Fedor Emelianenko and Mark Hunt via knockout.
With fans having missed the 40-year-old UFC star, it appears that they will be seeing Mir a bit more often in different types of events such as pro wrestling. Mir entered pro wrestling shortly after leaving MMA promotion Bellator, and it did not take long for him to grab the chance to call out his UFC nemesis, who also happened to be a pro wrestler, Brock Lesnar.
Lesnar and Mir have had iconic fights in UFC. Last April, Mir challenged Lesnar to a pro wrestling match, vowing to be the first pro MMA fighter to destroy Lesnar inside the ring.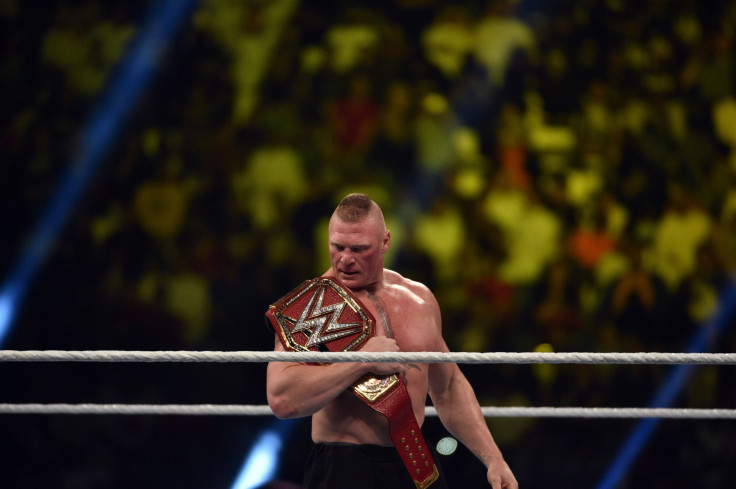 Although the match has not yet actualized, Mir seems to be keeping himself active in pro wrestling. Just a few days ago, Future Stars of Wrestling featured an array of former UFC fighters in an event called " Natural Born Killers." The event was stacked and some notable names aside from Mir were Ryan Couture, son of MMA legend Randy Couture, Tom Lawlor and UFC Hall of Famer Dan Severn.
The list of pro MMA fighters switching to pro wrestling seems to be growing lately. Former UFC Women's bantamweight champ Ronda Rousey is arguably the biggest name in MMA to make a switch to pro wrestling when she signed with the WWE.
© Copyright IBTimes 2023. All rights reserved.
FOLLOW MORE IBT NEWS ON THE BELOW CHANNELS