MMA News: UFC Veterans Find New Lease On Life In Middle East's Top Promotion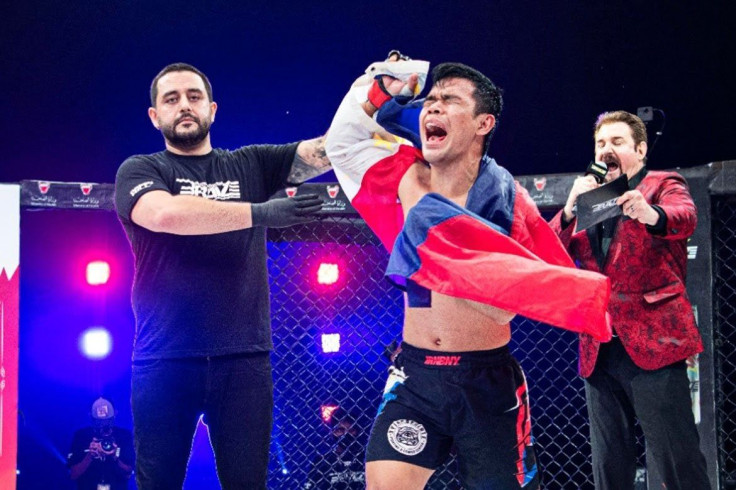 KEY POINTS
UFC veterans Rolando Dy and Jenel Lausa will compete at Brave CF 47 in Bahrain
Top lightweight contender Rolando Dy meets Abdisalam Kubanychbek in the main event
Lausa makes his promotional debut against Rahmatullah Yousufzai in a flyweight bout
A pair of UFC veterans will be looking to start 2021 on a high note when they compete on the biggest mixed martial arts (MMA) stage in the Middle East.
Top lightweight contender Rolando Dy and flyweight newcomer Jenel Lausa will both be featured at Brave CF 47: Asian Domination on March 11 in Bahrain.
Looking to keep his spot as the No. 1 lightweight contender, Dy will be facing Abdisalam Kubanychbek in the main event.
Dy has been impressive since returning to the Brave CF banner in 2019, winning two of his last three contests with the promotion.
In 2020, Dy went unbeaten, recording wins over Maciek Gierszewski and John Brewin to become the top contender in the promotion's 155-pound weight class.
Prior to his current run with Brave CF, Dy competed in the UFC, going 1-3 in the world's biggest MMA organization.
Kubanychbek, meanwhile, is on a tear, having won 11 of his last 12 bouts. He has been nothing but impressive under the Brave umbrella, winning all three of his bouts by either knockout or submission.
"I know what's at stake in this fight. It's my dream, the dream of fighting for the title. That's on the line here. I am here to fight for it. I believe I deserve that title shot, and the best way to show everyone that I am real the title contender is by winning. That's the only option," Dy said.
"Unlike my last two fights, I have a full training camp this time around. I am 100% ready," he declared. "I will try my best to be the more active fighter. If there's a chance to finish the fight in the first round, I will take it. If I have to go the distance and dominate him every round, then so be it. I will give everything I have to win," he added.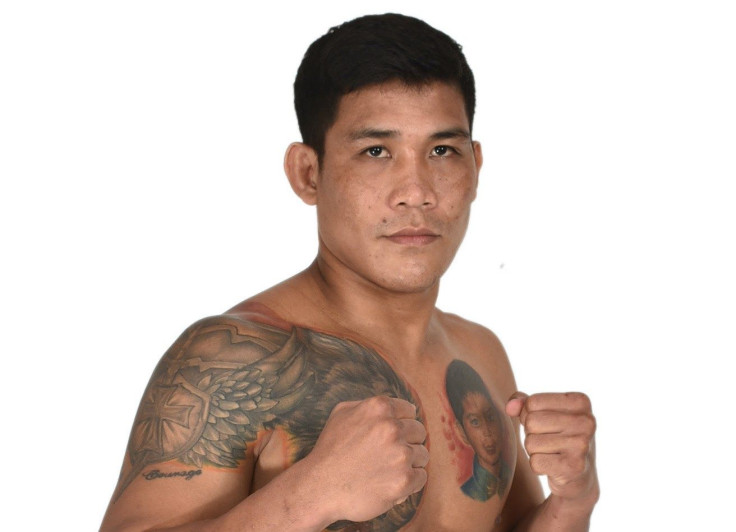 Lausa, on the other hand, will be making his promotional debut with Brave CF, following a four-fight run with the UFC.
Lausa won his Octagon debut before dropping his next three fights. He made a name for himself in the now-defunct Pacific Xtreme Combat, even capturing the company's flyweight championship in 2016.
Lausa's opponent, Rahmatullah Yousufzai, is undefeated in four professional bouts. He won his Brave CF debut by knocking out Abdulmanap Magomedov in just 42 seconds.
"I aim to win my debut fight and the next fights after that. I dream to continue winning and bounce back from the setbacks that I experienced," he stated. "Being in the MMA world once again puts a big smile on my face. I am grateful for the opportunity that BRAVE CF has given me."
"I believe this my second chance to prove myself in the mixed martial arts industry. This is also a chance for me to substantiate that I have definitely learned from my shortcomings in my past MMA fights," Lausa continued.
Brave CF 47: Asian Domination kicks off a four-event stretch from March 11 to April 1.
© Copyright IBTimes 2023. All rights reserved.