Montpellier Attack: Gunman Kills Woman In French Catholic Missionaries Retirement Home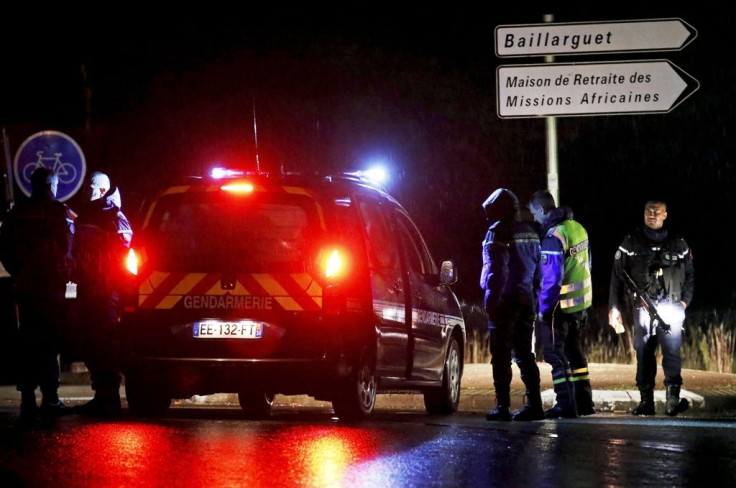 UPDATE: 5:50 p.m. EDT — The fatal stabbing incident at a retirement home for Catholic missionaries in southern France is not terror-related, a French prosecutor said Friday, according to the Associated Press.
A masked man was at large after killing a woman at the retirement home called "Green Oaks" in Montferrier-sur-Lez village near the city of Montpellier Thursday night.
According to Montpellier prosecutor Christophe Barret, the suspect is likely to "in the entourage of this retirement home." Investigators recovered an air gun and other items in a car near the building, according to Barret.
Original story:
A masked gunman is at large after killing a woman in a retirement home for Catholic missionaries in southwestern France, local police said Friday. Authorities said no evidence could suggest that the attack was terror-related.
The incident took place in Montferrier-sur-Lez village near the city of Montpellier Thursday night. The attacker reportedly carried a sawed-off shotgun and a knife, broke into the retirement home called "Green Oaks" and killed the woman.
A caretaker of the retirement home alerted the authorities about the incident. The body of victim was found gagged and tied up outside the retirement home building, according to police. The identity of the deceased was not released.
The search in the building is over and the suspect is said to have fled the scene before the police arrived, according to security officials. A gendarme service spokesman told the Associated Press (AP) early Friday that over 100 security forces member were dispatched to Montferrier-sur-Lez.
"The security forces have evacuated the residents, about 60, who are safe and sound," a local official told Reuters.
"Nothing at this stage would indicate that this would be a terrorist act," another official told the news agency.
Alain Berthet, a local councillor in Montferrier-sur-Luz, told Agence France-Presse that residents of the retirement home are "are very elderly with an average age of 75 although some are more than 90."
The African Mission Society operates Green Oaks that is a home to retired priests, nuns and others who have worked on missions in Africa, AP reported.
Olivier Ribadeau Dumas, a spokesman for the Conference of Bishops of France, tweeted: "our prayers tonight go to the woman who lost her life in this attack on a retirement home."
France, which has seen a series of attacks carried out by Islamist terrorists, has been under a state of emergency since November last year when Paris witnessed a terror attack in which popular nightspots and the Bataclan concert hall were targeted. The Islamic State group, also known as ISIS, claimed responsibility for the tragedy, which claimed lives of 130 people.
In January 2015, two gunmen stormed the Paris headquarters of satirical magazine Charlie Hebdo and shot dead 12 people.
This July, a self-radicalized French-Tunisian mowed down people celebrating Bastille Day in the southern French city of Nice killing 86 people. Just two weeks later, two men who pledged allegiance to ISIS slit the throat of an 86-year-old Catholic priest the Rev. Jacques Hamel at a church in Saint-Étienne-du-Rouvray, Normandy.
© Copyright IBTimes 2023. All rights reserved.