More Controversy For FIFA As Women's World Cup Kicks Off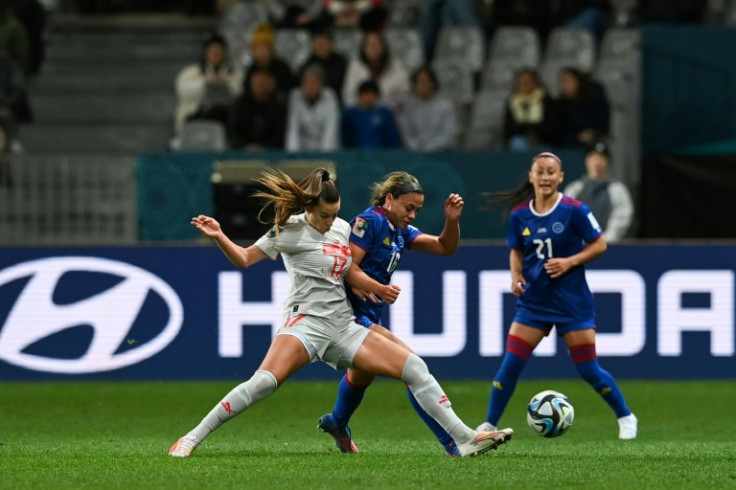 KEY POINTS
The 2023 FIFA Women's World Cup began in Auckland, New Zealand, on Thursday
The 2022 FIFA World Cup in Qatar was controversial due to allegations of human rights abuses by the host country
The event is starting with problems, including a shooting, allegations about past FIFA policy, and a perceived cultural insult
The 2023 FIFA Women's World Cup kicked off Thursday and already finds itself embroiled in controversy.
The global event, held in Australia and New Zealand, will continue over the next month and is scheduled to conclude with the final match at the Sydney Olympic Stadium on Aug. 20.
After last year's controversy with the FIFA World Cup in Qatar, the global football association needs a drama-free tournament to recover its brand and reputation.
The 2022 event in Qatar, which took place in November and December for the first time ever due to the climate of the Middle Eastern country, was preceded by reports of alleged human rights abuses of migrant workers laboring on the construction of the stadiums. Qatar also raised eyebrows by banning alcohol consumption and its stance on LGBTQ+ issues.
Shortly before the first match of the event began, there was a shooting in Auckland, New Zealand, close to the hotel where several teams are staying, that left two dead. New Zealand authorities assured the public it was a lone actor and no further threats exist. This is not the only problem the event faces.
Prior to the start of the tournament, Nilla Fischer, a former player for the Swedish women's national team, released an autobiography in which she claimed women players were asked to show their "genitalia to the doctor," prior to the 2011 FIFA Women's World Cup in Germany following rumors of men playing for the Equatorial Guinea women's team.
Fischer wrote FIFA didn't "do these things to be mean to anyone" but "a more appropriate form of 'testing' would have been wise."
She said, at the time, none of the players on the team protested as they were afraid of losing the opportunity to play in the World Cup.
Moreover, videos of players from the Spanish national team recently surfaced, showing them replicating a haka dance. The haka is a Maori dance deeply connected to New Zealand's culture performed in sport, war, celebration and to honor guests.
The players on the Spanish team emulating the haka was seen as disrespectful to New Zealand and its culture. The Spanish team has since apologized.
This is a historic Women's World Cup in that its the first to be held by two federations: New Zealand and Australia.
© Copyright IBTimes 2023. All rights reserved.