Mosul Offensive: Turkey Vows To Hit back If US-Led Iraq Operations Threaten Security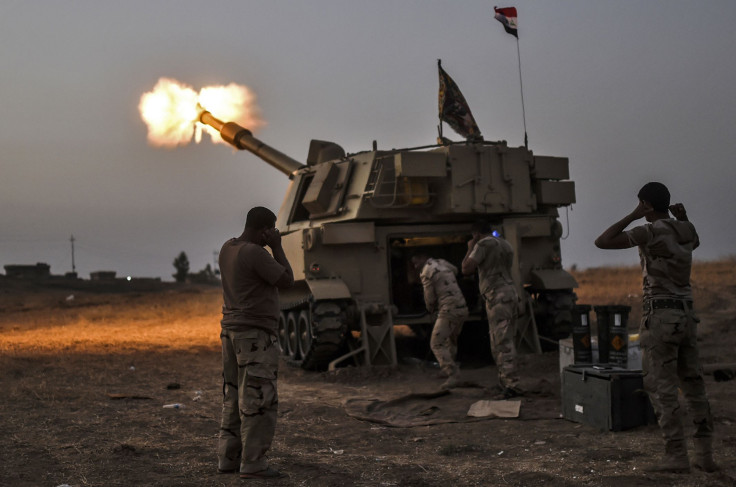 Turkish Foreign Minister Mevlut Cavusoglu said Tuesday the country will consider all military options if Iraq's Mosul offensive threatens Turkey's security. U.S.-backed Iraqi forces launched a massive operation last week to clear the Islamic State terrorist group (also known as ISIS) from Iraq's second largest city.
Turkey said it had also contributed to the offensive on Mosul, but Iraq has denied Turkey's participation in liberating the city.
"If there is a threat posed to Turkey, we are ready to use all our resources including a ground operation... to eliminate that threat," Cavusoglu reportedly said. "If the threat to us increases, we can deal with them using our rights under international law."
He added that Turkish troops killed 17 "terrorists" Monday in northern Iraq. Cavusoglu also accused the outlawed Kurdistan Workers' Party or PKK of crossing over to Turkey from Iraq and coordinating attacks.
Meanwhile, the U.S.-led coalition said Tuesday it carried out five airstrikes near Mosul on Monday, destroying 22 fighting positions, eight tunnels and nine vehicles, one of which was full of explosives. The U.S. is providing ground support to Iraq in its mission to retake Mosul. Over 100 U.S. troops have been deployed to help Iraqi soldiers.
Col. John Dorrian, a spokesman for the U.S.-led coalition, said Tuesday "fighting is ongoing in Rutba" in western Iraq. The military said an airstrike Monday near Rutba destroyed 11 vehicles. Fighting began in the area Sunday.
"The coalition continues conducting strikes to support the Iraqi security forces' response efforts, including one against a Daesh convoy that was attempting to flee the area," Dorrian added, using the Arabic acronym for ISIS.
The Iraqi military said the situation in Rutba was under control with no ISIS militants left in the town. However, Rajeh Barakat, an Anbar provincial councilman who sits on the security committee, said there were still pockets of fighting between security forces and militants in two neighborhoods in southern Rutba.
"The clashes are still ongoing," he said. "We have reports saying the militants killed some civilians and members of the security forces, but we don't know how many."
© Copyright IBTimes 2023. All rights reserved.