Mosul Offensive's First US Casualty: Serviceman Jason C Finan Killed In IED Explosion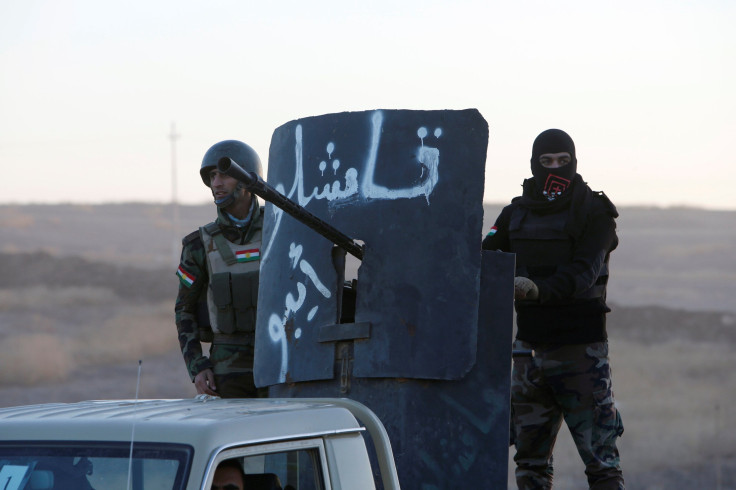 The Mosul offensive launched by U.S.-led coalition forces against the Islamic State group has taken its first American casualty. Chief Petty Officer Jason C. Finan died after improvised explosive device (IED) exploded, the Pentagon said Friday.
Finan, a 34-year-old resident of Anaheim, California, served in the U.S. Navy's Explosive Ordnance Disposal Mobile Unit 3 in Iraq, officials said. He was working with Iraqi forces northeast of Mosul when the vehicle fleeting him was hit with an IED, a senior U.S. defense official said, according to Stars and Stripes. Finan was rushed to Irbil where he died of his injuries.
"The entire Navy Expeditionary Combat Command family offers our deepest condolences and sympathies to the family and loved ones of the sailor we lost," Rear Adm. Brian Brakke, commander of the Navy Expeditionary Combat Command/NECC Pacific, said in a statement.
The offensive was launched by Iraqi forces, along with Kurdish fighters and U.S.-led forces late Sunday in a bid to retake Mosul from ISIS. The city has been the last major stronghold of the militant group.
Meanwhile, on Saturday, U.S. Defense Secretary Ash Carter arrived in Iraq to meet with his commanders and examine the operation's progress. The trip is Carter's third this year to the troubled country. During his prior visits, Carter said the White House planned to fortify U.S. personnel in Iraq.
Also on Saturday, security forces regained full control of Kirkuk, the northern Iraqi oil city, from ISIS militants, reports said.
© Copyright IBTimes 2023. All rights reserved.