Muslim Activists Cite Growing Islamophobia After Texas Anti-Islam Protest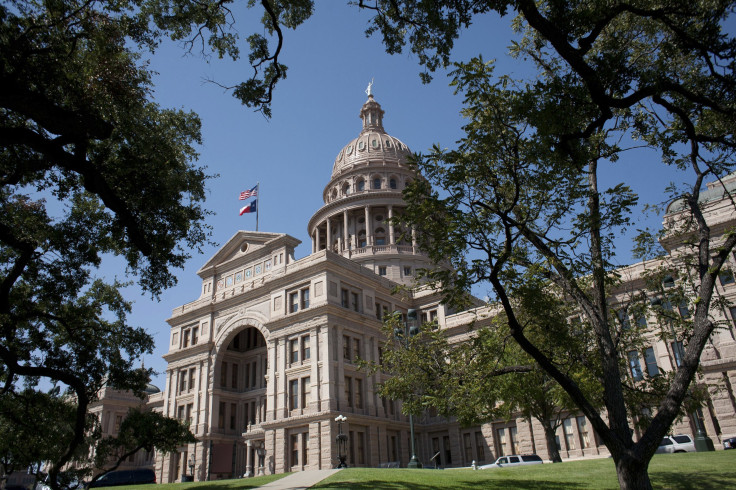 Texas Muslim Capitol Day on Thursday attracted protesters condemning Islam as well as one state representative who called for Muslims to submit to a loyalty oath. That prompted Muslim civil rights activists to say Friday that their resolve to address anti-Muslim hatred has only been strengthened. The backlash against the event in Austin, Texas, represents the growing Islamophobic sentiment within American society and particularly among elected officials, activists said.
Despite the initial shock of witnessing two dozen protesters yelling anti-Muslim comments at the event's speakers the experience was ultimately motivating, said Ruth Nasrullah of the Houston chapter of the Muslim advocacy group the Council on American-Islamic Relations (CAIR). "It made it clear how much we have to support civil rights and the fight against Islamophobia," she told International Business Times on Friday.
The Texas Muslim community's annual political outreach event has taken place every year since 2003 with the intention of encouraging more Muslims to participate in the democratic process. Houston is thought to have the third-largest Muslim population in the U.S., said Nasrullah, who pointed out that this year's rally was the first to attract protests. As members of Texas' Muslim community gathered on the Capitol's steps, demonstrators surrounded the rally, waving signs proclaiming "Go home and take Obama with you," "Muhammad is Dead" and "No Sharia, Go home." One protester rushed the podium to scream condemnation of Islam before being escorted away by Texas Department of Public Safety troopers who were out in force to prevent violence, reported USA Today.
Ahead of the event, Texas State Representative Molly White ignited a social media controversy by posting on her Facebook page that the Muslim participants at the event should renounce Islamic terrorist groups and publicly announce allegiance to the U.S. The post prompted CAIR to request an ethics ruling from the Texas House of Representatives, which issued a statement saying, "Legislators have a responsibility to treat all visitors just as we expect to be treated -- with dignity and respect."
© Copyright IBTimes 2023. All rights reserved.