Muslim Ban In Australia? Tasmania Senator Wants Country To 'Follow Donald Trump's Example'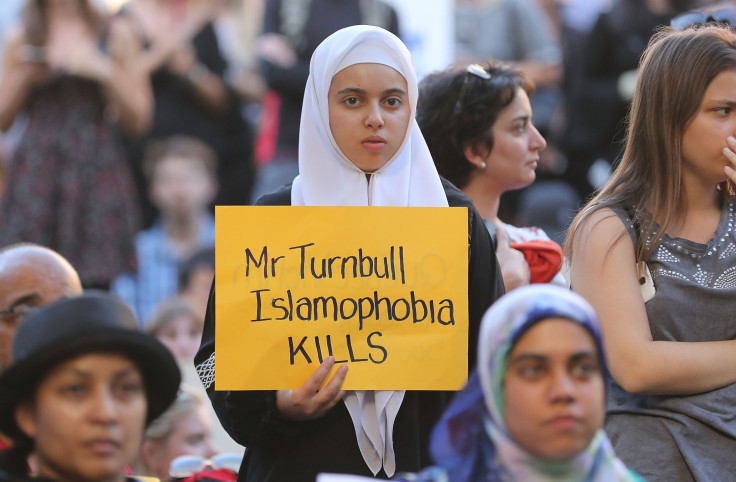 President Donald Trump may facing a battle at home over his executive order banning travel from seven Muslim-majority countries, but one senator in Australia sees his plan as an example to follow. Tasmania Senator Jacqui Lambie was involved in a heated war of words with Islam youth leader Yassmin Abdel-Magied Monday over Sharia law on the country's weekly Q&A program.
"We want to feel safe, be safe, and Donald Trump, if he wants to put those on hold for three months, he has every right to do so until he can work out exactly what is going on," Lambie told Abdel-Magied at one point during the fiery exchange. "If that's going to keep America safer just like it's going to keep Australia — stop playing the victim. We've had enough.
"Your ban got lifted. Get over it."
It was not the first time that the independent senator has made claims about the security threat posed by Muslims. Last week she tabled a bill that would ban women wearing the burqa when the terrorist threat level in the country reached "probable," the third highest of the country's five threat levels.
On the show Monday, she was greeted by applause when she argued that anyone who supports Sharia law should be deported from Australia.
"The fact is we have one law in this country and it is the Australian law — not sharia law, not in this country, not in my day," she said.
However, Abdel-Magied shot back, questioning whether Lambie had any understanding of Sharia law, which is derived from the Quran and the example set by the Prophet Muhammad.
"My frustration is that people talk about Islam without knowing anything about it and they're willing to completely negate any of my rights as a human being," she said. "Islam to me is the most feminist religion. We got equal rights well before the Europeans. We don't take our husband's last names because we ain't their property."
She added, to cheers from the studio audience: "In Sharia it says you follow the law of the land on which you are on."
Lambie said that she accepted that her words came across as being hateful "to a minority, but this for the majority. This is what the majority want."
A poll for The Australian newspaper conducted earlier this month indicated that 44 percent supported copying Trump's suspension of visas being issued to travelers from Iran, Iraq, Libya, Somalia, Sudan, Syria and Yemen, with 45 against the proposal.
© Copyright IBTimes 2023. All rights reserved.