Muslim Man Named 'Merry Christmas' In Indonesia, Says 'We Practice Religious Tolerance Here'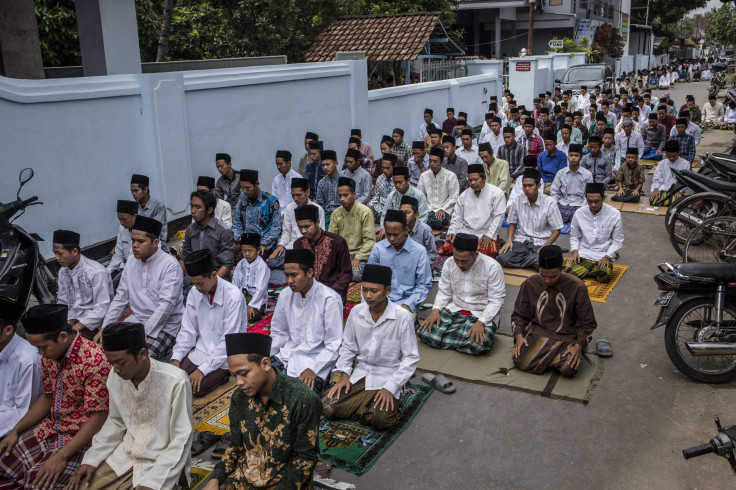 In a holiday tale to unite the world's two most popular religions, a Muslim man in Indonesia has revealed he was given the name Slamet Hari Natal, meaning Merry Christmas, when he was born on Dec. 25, 1962.
"Yes, that's my name," he told Indonesian newspaper Kompas from his home in the province of East Kava Tuesday. He also held aloft a copy of his identification card.
The name, he said, was chosen on the advice of the midwife who helped deliver him. A Christian, she suggested naming him after the traditional Indonesian greeting of Merry Christmas, Selamat Hari Natal. His parents, despite being Muslims, jumped on board, although with a minor alteration.
"It was supposed to be Selamat Hari Natal, but because we are Javanese, it became Slamet," he said. "They said they didn't want to think hard for the name, and they had that name ready, so they accepted the suggestion."
Slamet translates as "safe."
Now aged 54, the festively named Indonesian said that his name has never caused a problem for him, despite East Java being overwhelmingly made up of Muslims.
"No, never. We practice tolerance here," he said.
In East Java, over 95 percent of the population practices Islam. As a whole, Indonesia is home to the largest population of Muslims in the world, with close to 90 percent of the Southeast Asian country's near 250 million population adhering to the religion. Christianity is the next most popular religion.
Despite the overwhelming majority of Muslims, since its foundation, the country has been secular. A separation between church and state was enshrined in the constitution with the founders having opted against the inclusion of Sharia law to protect the rights of those belonging to minority religious groups.
However, the prevailing attitude of religious tolerance has been tested in recent months. The Christian governor of Jakarta is currently awaiting trial, accused of insulting the Koran. The move follows protests by hundreds of thousands of Muslim hardliners calling for his arrest.
The decision to prosecute the ethnically Chinese politician has been criticized by Amnesty International, which said that the country's blasphemy laws "target people who belong to minority faiths and opinions."
In another move by the Indonesia's conservative Islamists to revise the country's secular legal code, a proposal has been put forward to make all sex outside of marriage illegal and punishable by up to five years in prison.
© Copyright IBTimes 2023. All rights reserved.