Muslims Angered By Charlie Hebdo Attack Defend Religion In Social Media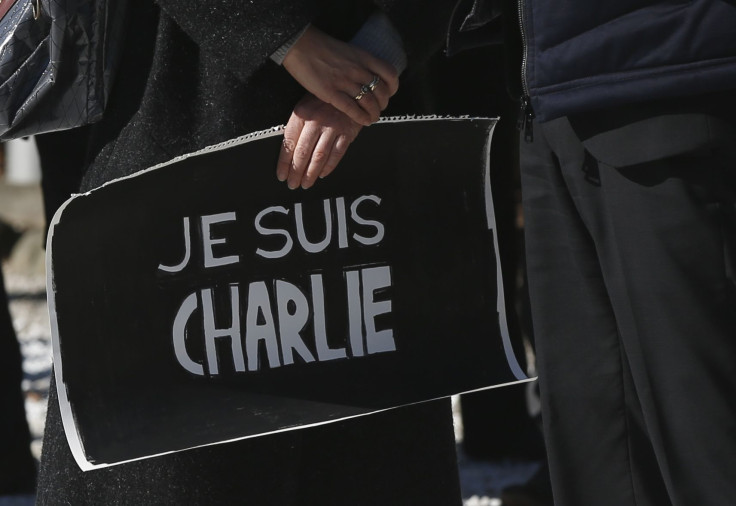 Muslims are using social media to shout down tweets that lump in all adherents of their faith with the men wanted for the attack against the satirical magazine Charlie Hebdo in Paris this week. From the Twitter campaigns "Not In My Name," to messages posted by well-known and everyday Muslims alike, many have been quick to defend Islam online.
"Don't blame Islam for the mistake of ignorant individuals!!! Ne blamez pas l Islam pour les erreures de stupides individus! #ChalieHebdo," was tweeted by Sameerah Merville of the U.K., whose Twitter feed also used the #NotInMyName hashtag. Active Change Foundation, a London-based anti-extremism group started the hashtag last September after the beheading of the British aid worker David Haines by the Islamic State militant group, also known as ISIS. The hashtag had been tweeted more than 14,755 times in the last 24 hours, according to the social analytics site Topsy.
"If a muslim tweeted #killallchristians he must be a "terrorist", but a christian tweeting #killallmuslims is simply expressing his freedom," was tweeted on an account for Riaz Ahmad Maan, who is also based in the U.K. Under the hashtag "#RespectforMuslims," an account for Abdurrahim Aktas tweeted, "If you are uncomfortable with our being Muslim. We are proud of the inconvenience." That hashtag had been tweeted nearly 160,000 times in the last 24 hours. Some also attached their messages to the viral hashtag, "#JeSuisCharlie," which had been tweeted more than 2.46 million times since details about the attackers spread online.
Prominent Muslim voices were also joining the conversation. Comedy Central comedian Aasif Mandvi of The Daily Show retweeted Melbourne comedian Aamer Rahman's tongue-in-cheek tweet: "As a random Muslim I'll apologise for this Paris incident if random white ppl will apologise for imperialism, drone attacks and Iggy Azalea."
© Copyright IBTimes 2023. All rights reserved.
FOLLOW MORE IBT NEWS ON THE BELOW CHANNELS