Myanmar Awards 20 Offshore Oil And Gas Exploration Tenders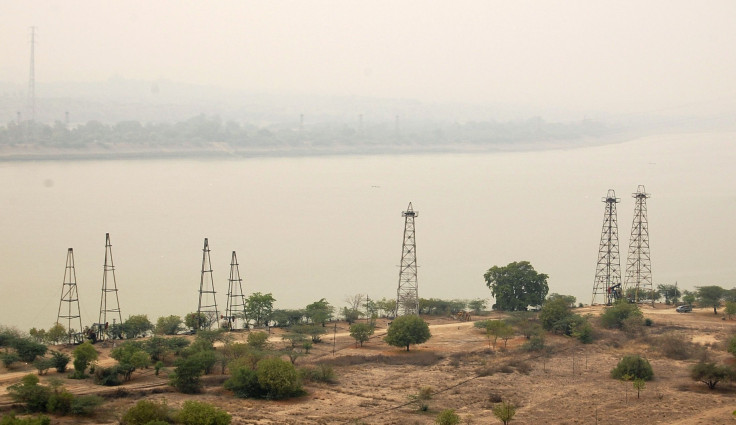 Myanmar has finally awarded tenders to explore for oil and gas in its 20 offshore blocks to international energy companies, including Royal Dutch Shell PLC (NYSE:RDS.A), ConocoPhillips (NYSE:COP) and Total SA (NYSE:TOT), a positive sign for the future of Myanmar's energy industry.
"Considering the winning bidders include some household name international oil companies and prominent independents," Nomita Nair, a partner specializing in international finance transactions in the energy sector at the law firm Berwin Leighton Paisner, told the International Business Times. "This bodes well for the future of oil and gas in Myanmar and will help to lift the overall standards of the greater investment environment in the country."
Myanmar Oil and Gas Enterprise (MOGE) and the Burmese Ministry of Energy put 30 offshore blocks up for bidding last April, but out of the 61 international oil and gas firms pre-qualified, only 30 submitted formal proposals, and 20 have now been awarded with exploration rights for the blocks, the Myanmar Times reported on Wednesday.
It took nearly a year for the government to conduct full analyses of the bids, and the final list of winners for both shallow and deep blocks also includes domestic Burmese energy companies such as BG Asia Pacific Pte. Ltd. and Woodside Energy Pte. Ltd., who jointly won four blocks. Oil India Ltd., Mercator Petroleum Ltd. and Oilmax Energy Pvt. Ltd., jointly won three blocks, and Italy's Eni Myanmar BV, won two blocks.
"In global terms Burma's proven reserves are modest. What makes these offshore block licenses attractive to the big boys of the industry is the unknown potential, which could be huge -- or a disappointment," said Collin Reynolds, a regional industry consultant based in Bangkok.
International winners of the tenders will be working with at least one local partner, according to the tender regulations. Winners will also be required to invest at least $3 billion after production-sharing contracts are signed with MOGE, and the investment will entitle companies to 30-year licenses to explore and produce oil and gas off of the Burmese shore, according to the Myanmar Times.
"We are going to have detailed discussions with winning candidates for production sharing contracts," said U Pe Zin Tun, director general of the Energy Planning Department (EPD) under the Ministry of Energy. "Hopefully the contracts will be signed within the next three months."
The contracts could earn MOGE a total of $226.1 million in signing bonuses alone, the highest suck lump bonus in Myanmar's recorded history, U Pe Zin Tun said. Previously, the country's oil and gas industry was predominantly run by firms from China and Thailand, who remain Myanmar's biggest foreign investors with $14.19 billion and $9.98 billion respectively.
The offshore oil and gas industry earned the Burmese government $1.5 billion in the 2014 fiscal year which ended in February, government data shows, while oil and gas overall earned around $4 billion in the same period.
© Copyright IBTimes 2023. All rights reserved.
FOLLOW MORE IBT NEWS ON THE BELOW CHANNELS