Myanmar Oil And Gas: Blind Bidding On 30 Offshore Blocks To Conclude On Nov. 15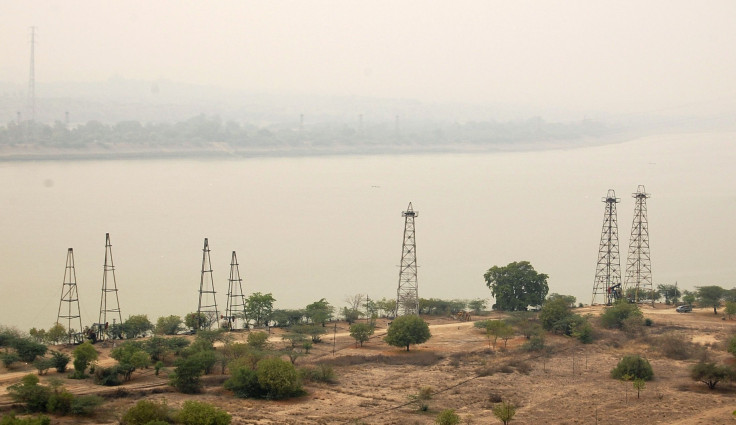 International oil and gas companies are getting ready and excited for the auction on Myanmar's offshore fields, despite not knowing exactly what they'll be getting for their money.
Multinational corporations like Royal Dutch Shell PLC (NYSE:RDS.A), Exxon Mobil Corporation (NYSE:XOM), Total SA (NYSE:TOT), Statoil ASA (NYSE:STO) of Norway, and ConocoPhillips (NYSE:COP) are among the more than 60 businesses pre-qualified for the auction of Myanmar's 30 offshore blocks for exploration and possible exploitation. The blocks are considered highly lucrative, even though their commercial prospects remain unconfirmed.
"It's unexplored and we have the possibility to find something big," said one oil industry executive, as what discovery there has been off Myanmar's coast suggests the blocks could be rich in gas, the Financial Times reported on Sunday. "If you do find gas, you know there is a market -- and you know there is a good price."
Among the 30 blocks up for grabs, the 19 deep-water fields are where the greatest potential riches are believed to reside, and foreign firms would be allowed to operate in those blocks without local partners, which operation in the remaining shallow blocks would require. Each company may bid on up to three blocks.
"The offshore bid round will be a huge game changer for everyone involved," said Duc Huynh, an analyst at IHS in Kuala Lumpur. "For the past few years, the international oil companies have just been window shopping in Myanmar, waiting for the deep-water blocks to become available."
The auction is blind, which is unusual, because the Myanmar government lacks the technology necessary to assess the fields after decades of military dictatorship, but foreign companies nonetheless have high hopes for the potential. A small group of Asian oil companies, including Thailand's PTT and South Korea's Daewoo, have found success off of the Myanmar coast. In addition, areas such as Myanmar's Irrawaddy Delta are often fertile grounds for oil and gas because rivers have been depositing sediment for centuries, the Financial Times reported.
Myanmar is also strategically situated in the middle of the fastest growing natural gas market in the world, with demand surging from China, South Korea, Thailand and Japan and gas prices often much higher compared to Europe and the U.S. Infrastructure already exists from Asian oil companies to deliver gas to those nations, such as the pipeline that runs from Daewoo's Shwe field to China's city of Kunming.
However, like investment in other sectors in Myanmar, the venture could prove risky even excluding the fact the auction is blind. Production in deep water could be very costly, and the legal and operating environment in Myanmar remains uncertain. The bidding had already been delayed as the government grapples with the technical complexities of an auction of this size, according to the Financial Times.
But the Southeast Asian nation deserves credit for trying. Companies said the bidding process has been fairly transparent thus far, and Myanmar's Ministry of Energy is planning to offer tax cuts and tax holiday extensions from three to five years to sweeten the deal. Winners of the licenses are expected to be announced early next year.
Myanmar has also put out to tender 18 onshore blocks earlier. The list of tender winners for the onshore blocks is expected to be released in December, an official from MOGE said, according to the Eleven Myanmar, a Myanmar news outlet.
© Copyright IBTimes 2023. All rights reserved.