Myanmar Real Estate Prices Skyrocketing, Capital City Yangon Has One Of The Highest Rental Rates In Asia, Due To Business Demands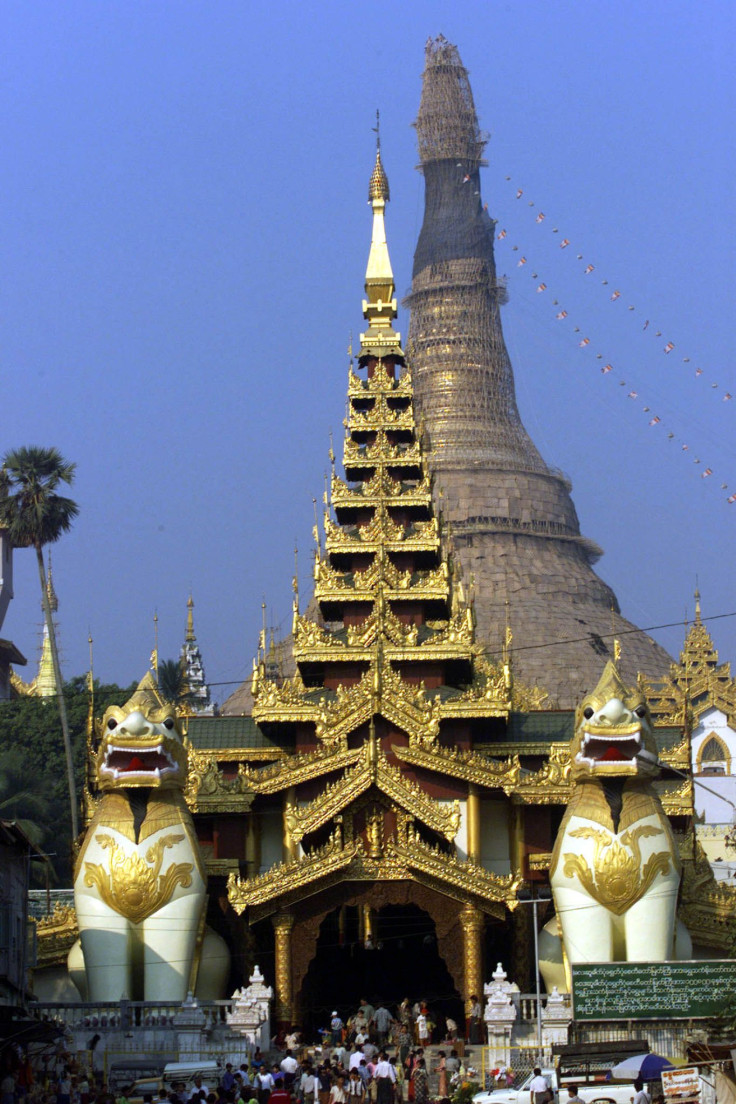 Commercial real estate is booming in Myanmar's capital city of Yangon as foreign companies respond to economic and political reforms by setting up shop in the Southeast Asian nation.
Top-end office spaces in the city are commanding rents higher than anywhere in Asia with the exception of Beijing, Shanghai and Tokyo, and numerous skyscrapers are in development to meet the rapidly increasing demand.
Top-end office rents in Yangon go for about $90 per square meter currently, more than rents in Bangkok, Singapore and even parts of New York, according to the Bangkok Post, a Thai newspaper.
For years, Yangon's buildings remained stunted compared to cities in more prosperous Southeast Asian neighboring countries. Until recently, only three buildings in Yangon reached above 20 stories – Sakura Tower, Center Point Towers, both mainly offices, and Traders Hotel by Singapore's Shangri-La Hotels and Resorts.
In recent months, more ambitious building projects have broken ground.
Shangri-La began building a 20-story extension to the Traders Hotel. Living Square Company is due to start building a 27-story executive residence complete with penthouses and a rooftop helipad this month. Vietnam's Hoang Anh Gia Lai (HAGL) is scheduled to break ground on an ambitious $440 million development of two 27-story buildings in the first phase, with four 28-story towers to follow, in a complex including offices, residences, commercial space and a five-star hotel.
Last week, on behalf of their client, December Construction Company (DCC), Myanmar Deals Leasing and Scipio Services, two Yangon-based real estate agencies, invited companies to apply for a tender to design, build, finance and operate what is set to be Myanmar's tallest tower.
"What we're seeking is an international developer or somebody who can build to that standard," said Brett David Miller, managing director of Scipio. "We want this building to become an icon."
Authorities in Myanmar, in response to such high-reaching building projects, are playing catch up and passing regulations to improve the safety of skyscrapers, Bangkok Post reported. In February, the Ministry of Construction's Quality Control Committee set new rules that require reinforcing underground construction and foundations, regulations that high-rises in other Asian cities have followed for years.
As these construction projects are not scheduled to be finished until the end of 2014 at the earliest, they are not likely to alleviate the current real estate market with its supply shortage and high rent prices.
"New supply will come onstream but not enough to meet anticipated demand for the next five years," said Tony Picon, managing director of the Myanmar office of Colliers International (LON:COL), a leading global commercial real estate services headquartered in Seattle.
With the increasingly expensive rent of office spaces, companies are turning instead to apartments and residences to set up operations, fueling the property boom in the residential sector.
In a report released last week, Scipio said that residential leasing prices could climb as much 46 percent in the second half of this year.
The report expects demand to become even more acute, following the announcement that Norway's Telenor and Qatari Ooredoo have secured the lucrative telecom licenses, and will establish operations for mobile networks later this year.
An influx of oil and gas companies is expected to raise demand even more, as the government awards drilling concessions, according to Bangkok Post.
The boom has even spread out of Yangon, to places like Bago, 70 kilometers northeast of the capital, where plans have been announced for an international airport, and south of the Yangon River to the town of Dala, following the announcement of a new bridge. Dala land prices have risen about 300 percent in the past three months, according to Moe Zaw, the founder of Myanmar Deals Leasing.
The driver to the boom, is that people in Yangon increasingly have money to invest on the back of soaring foreign investment, expanding tourism industry, higher trade and more jobs, according to Zaw.
"Whenever people make money — if they have extra money in hand — instead of putting money in a bank they just buy land," said Moe Zaw. "Everyone knows you're not going to lose money buying land."
Even as prices continue to rise, economists are urging the government not to meddle in the real estate market, but allow it to fluctuate according to demand, reports Mizzima, a Burmese news outlet based in Thailand.
"The rising cost of land is indeed a hindrance to the economic development of the city and the country at large. But it is not due to sellers' greed—it is simply the trend of demand-pull market economics," said Professor Aung Tun Thet, a member of the State Socio-Economic Development Advisory Council and advisor to the United Nations Development Program. ""We must accept this. I worry that the government will try to meddle with the market. Rather than controlling the market, infrastructure development should be undertaken and wasteland should be provided to real and potential investors."
© Copyright IBTimes 2022. All rights reserved.
FOLLOW MORE IBT NEWS ON THE BELOW CHANNELS