Myles Garrett Steers Clear Of Life-Threatening Injuries After Scary Car Incident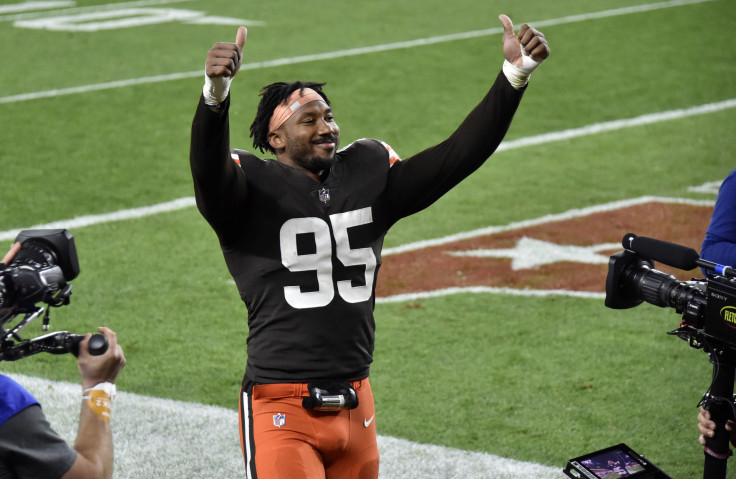 KEY POINTS
Myles Garrett and his passenger were involved in a rollover crash of his car
The 2021 Porsche 911 Turbo S' safety features prevented further harm
Garrett is expected to be released from the hospital sometime tonight
The status of Cleveland Browns defensive end Myles Garrett is leaning towards the positive after being involved in a vehicular accident.
Nicole Lynn, Garrett's agent, provided an update regarding Garrett's status hours after.
"Myles Garrett was involved in a one-car accident this afternoon and was transported to a local hospital to be medically evaluated. While we are waiting to learn the extent of his injuries, he has been alert and responsive."
Lynn later told ESPN's Jake Trotter that Garrett did not incur any serious injury and is expected to be discharged tonight.
Garrett was driving home following the Browns' practice between 11:25 AM to 12:30 PM, and troopers were sent to the incident area at 2:58 PM after onlookers reported a rollover crash.
Cleveland.com was able to speak with Sgt. Ray Santiago of the Ohio State Highway Patrol, who confirmed that Garrett and his passenger were wearing their seatbelts aboard his gray 2021 Porsche 911 Turbo S after it flipped multiple times.
Santiago also noted that Garrett "was not impaired by drugs or alcohol," which takes out the possibility of the player getting a driving under the influence (DUI) charge.
WKYC provided photos of the incident which showed Garrett's car landing in a ditch before being hauled away and close-up photos show the extent of the damage.
The Porsche 911's safety features, which include front-impact, side-impact and overhead airbags plus seatbelt pretensioners, helped in limiting the injuries suffered by the Browns star and his passenger.
While the Texas A&M product appears to be safe and sound, it remains to be seen whether he will be able to suit up for the Browns' Week 4 matchup against the Atlanta Falcons at Mercedes-Benz Stadium on Sunday, October 2.
Should he be unavailable, the Browns will be without his and Jadeveon Clowney's services after the latter sprained his ankle in their razor-thin loss to the New York Jets in Week 2.
Garrett has played a big role in Cleveland since being drafted No.1 overall in 2017, and their chances of returning to the playoffs are likely tied to his availability for the rest of the season.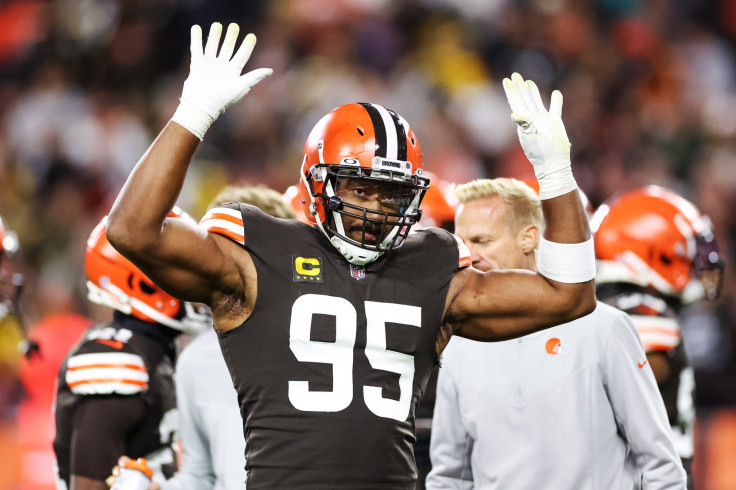 © Copyright IBTimes 2023. All rights reserved.