Mysterious Drone That Crashed In Croatia May Have Got Lost Over Ukraine: Report
KEY POINTS
Images of the wreckage showed aircraft parts inside a huge crater in Zagreb
The crash triggered a loud blast, but there are no reported injuries
The drone may have crossed Hungary before crashing in Croatia
There is also a possibility that Russia used the drone as a crude decoy
An "unidentified flying object" that crashed in the Croatian capital Zagreb on Thursday may have been a malfunctioned reconnaissance drone that flew off course from Ukraine, said reports. Images of the wreckage, which appeared to be aircraft parts, lying inside a crater have been making the rounds on social media.
Analysis of the wreckage suggests the craft may be a Tu-141 "Strizh" reconnaissance drone from Ukraine, The Drive reported. The drone may have gone haywire before crossing Hungary and crashing in Croatia, which is 350 miles away from Ukraine.
According to Croatian authorities, the overnight crash caused a loud blast but no injuries. A statement issued by Croatia's National Security Council meeting said the "pilotless military aircraft" entered Croatian airspace from neighboring Hungary at a speed of 700 kph (430 mph) and an altitude of 1,300 meters (4,300 feet). Both Croatia and Hungary are members of NATO.
The Tu-141s are Soviet-era high-speed missile-like drones, which are used only by Ukraine. Though made in the 1970s, the drones were later upgraded and used on several occasions, including during the 2014 Crimean annexation. Ukrainian troops were said to be using it against Russians last week but lost one after it was shot down.
The Tu-141 reconnaissance drone is "more of a cruise missile" than a traditional drone. It is rocket-launched from its trailer and flies a predetermined course at transonic speed, collecting various forms of intelligence. It can be recovered using a parachute and reused after reset, The Drive report added.
The "Strizh" drones have a range of 650 miles and can undertake tactical reconnaissance missions. Though they are also used as target drones and as a decoy during combat, it is not clear how this particular Tu-141 headed in the wrong direction.
There are also possibilities that Russia took these cold war-era drones from their storage to act as "crude decoys" to trick Ukraine's air defenses. Though the drone's range limits and the location of the crash site prove it couldn't have been from Russia, there is a possibility that it will reach Zagreb if the launch site is in Belarus. However, none of these possibilities are verified.
Ever since the Russian forced stepped into their territory, Ukraine has been using drones to defend itself. It was using the Turkish-made Bakar Bayraktar TB2 armed drones, which reportedly shot down a Russian fuel truck.
Ukraine's Ministry of Defense had also urged consumer drone owners and pilots to come to the aid of their country. Military trackers said the TB2s have accounted for 33 Russian vehicle losses, including two logistics trains.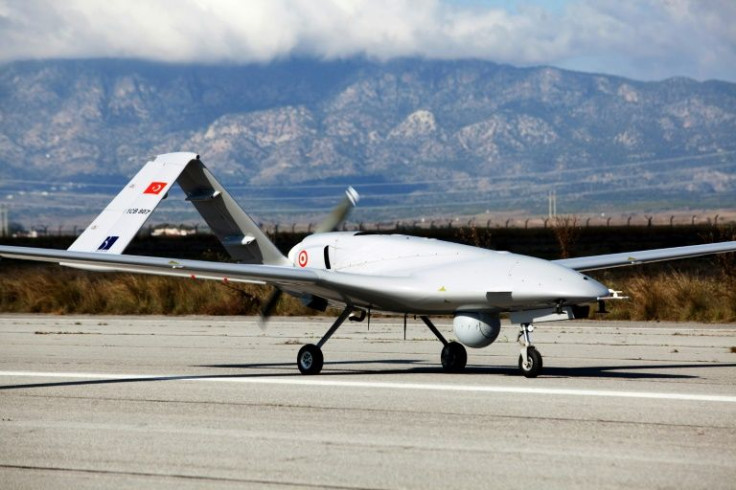 © Copyright IBTimes 2022. All rights reserved.
FOLLOW MORE IBT NEWS ON THE BELOW CHANNELS