Mystery Chinese Warship Prowling Around Taiwan Collides With Freight Ship
Taiwan's Coast Guard reported that an unidentified Chinese warship struck a Taiwanese freighter, the Kaohsiung-registered bulk carrier the Yutai No. 1 in the Taiwan Strait on Wednesday evening. The Patrol boat PP-10053 escorted the damaged vessel to Liao Lou Port, located on the Quemoy (or Kinmen) islands near mainland China. It was confirmed that the crew was safe and free of other safety risks.
The Chinese boat was identified after a wide search by PP-10053 as a People's Liberation Army Navy (PLAN) vessel. At the time of the impact there were thought to be two PLAN boats "prowling" in the area, around the Taiwanese controlled islands with one of the boats a seemingly secret vessel that has never experienced any media exposure.
The details are still vague but it appears that after the crash, the PLAN boat requested that the Yutai No.1 boat accompany it to Xiamen Port for an investigation. The port is about 25 miles away on the Chinese mainland. The Yutai contacted the Taiwan Coast Guard and two rescue ships were dispatched presumably from Kinmen Island.
The PLAN boat then sailed away and when contacted, its captain said they were headed back to Xiamen to repair damages incurred from the collision. When asked to stop and submit to an inspection by the Taiwanese patrol boat, the PLAN boat refused the request and ceased communication. Because of the late hour and darkness, the ship's number was not visible. Shortly before midnight the Yutai was at the Kinmen's Liao Luo Port and searched by Kinmen Coast Guard officers.
The China-Taiwan separation across the strait varies from 130 km to 220 km and China has always claimed sovereignty over the island. In 1949, the Chinese civil war was turning in favor of the Communist People's Republic of China (PRC) and against the Republic of China (ROC), causing the remaining ROC members to flee to Taiwan. The relationship between the "two China's" has been unsettled but Taiwan now has close ties to the USA and is an economic "player" in the world markets. China remains under Communist rule.
The recent approval of over $2 billion of military hardware to Taiwan has drawn the ire of the Chinese. The sale includes M1A2T Abrams tanks, Stinger missiles and related equipment. In what may be related to the seemingly minor collision, the PLA has begun some large-scale military drills near the Taiwan Strait according to a notice from the local maritime safety administration.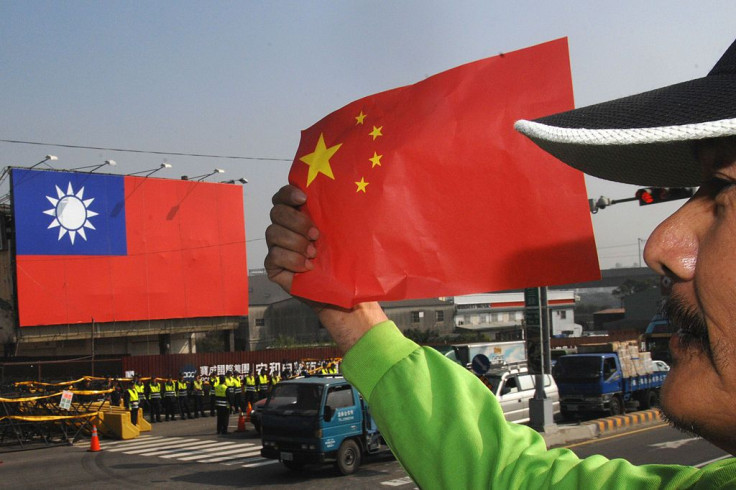 © Copyright IBTimes 2023. All rights reserved.