NAGA Group Reports More Than 150% Growth In Q3 2021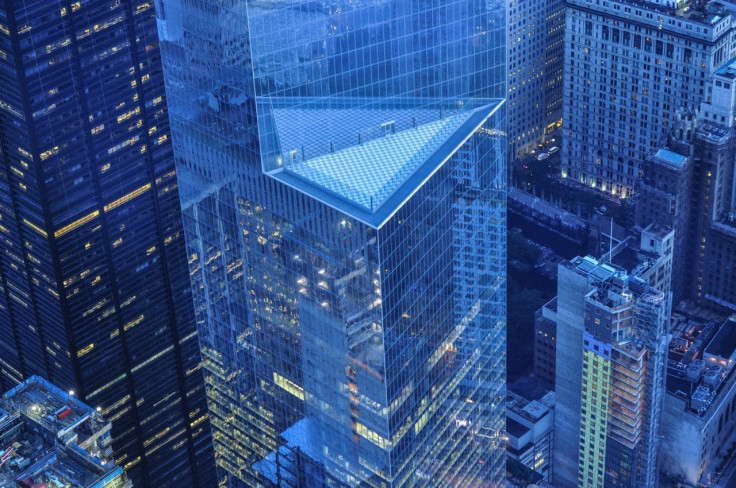 The crypto world is a rising financial controller in the current times, offering better investment opportunities than traditional finance. The past two years have been phenomenal for crypto enthusiasts who have seen more beneficial coins flood the market. Furthermore, investor interest is on a spike on both the institutional and retail sides.
A significant event that contributed to this result is the Wallstreetbets saga, involving Gamestop and AMC. Retail investors took a step to make the Gamestop and AMC stocks boom, leading to critical losses on Wall Street's side. Notably, more young people are gaining interest in crypto and stocks to earn extra income.
Nonetheless, new investors face many risks as they do not know how to navigate the trading sector. As such, social trading (copy trading) platforms have been on the rise, helping newbies learn from professionals. On the other hand, the pros earn if the parties copying their style turn out successful. This article will look at why you should leverage the platform NAGA for copy trading.
NAGA's quarterly report
The NAGA group has been in the market since 2015, standing as a developing fintech company leveraging decentralization. The platform offers an array of assets including, crypto, other digital assets, and stocks. Moreover, its global partnerships boost its popularity while working to provide users with the best brokerage services.
After a quarterly report release, it recently caused a stir in the traditional and crypto markets, showing its outstanding performance since Q3 2020. According to the report, it registered a 157% surge in the past year and 38% since Q2 2021.
The report highlights the booming interest in crypto and digital assets, accounting for 15% of the total revenue it garnered this year. It also adds that since 2020, digital asset trade on the platform has surged by approximately 600%. Currently, the platform has a net revenue of $48 million, expected to continue on the same trend.
This event stands as the 11th year NAGA managed to grow, continuously showing its potential in the market. Additionally, it indicates the trust investors have in it, with a notable spike in the platform's number of investors and trades.
Reasons for NAGA's growth
NAGA is under the European regulations concerning financial markets while also staying on the good side of Cyprus laws. As such, the European legislation requires the fintech company to follow the MiFID regulations. If the European laws deem its services safe, the company can conduct business onshore and offshore.
The yearly successes are not the only reason you should have a look into NAGA. It offers various market services while supporting over 1000 markets globally. As mentioned earlier, the multi-asset platform presents users with cryptocurrencies, other digital assets, stocks, ETFs, indices, commodities, and forex options.
The company has trading platform options, where you can choose between a NAGA Web, MetaTrader4, or MetaTrader5. You can also utilize a demo account first to get acquainted with the platforms. It supports several fiat currencies, including the US Dollar, Great Britain Pound, Euro, Polish Zloty, and the Swiss Franc.
The company boasts low fees and spreads, a significant concern for traders in the market today. More features you should note are its leveraging options, automated or manual trading, educational resources, user-friendly interface, to mention but a few.
However, let us take a closer look into its social trading options.
Social trading: a closer look
It is undeniable that social trading has been a vital addition to the investment industry. NAGA takes this art a step further by allowing users the opportunity to learn and interact with others on its platform. The fintech company extended social trading usability by introducing an automatic way to copy trade, Social Autocopy.
It stresses the point that copy trading does not absolve you of all risks during investment. Furthermore, you would be on the safe side if you did your research to get a clearer view of the markets. In that case, you will know what you are seeing from the trader you are following.
NAGA believes in building trustworthy relationships with all its customers. As such, it assures you that every activity on the platform will be transparent, including in all the gains and losses you make. In light of that point, the platform has a unique algorithm responsible for price matching.
It helps to maintain the same prices while copying a trader as long as you have a position. This way, it cushions you from the effects of market volatility, especially for crypto.
Another point worth noting is that you can follow the trader of your choice depending on what you wish to derive from the investment. The company has a leaderboard that ranks traders according to their proficiency and portfolio.
How does NAGAs social trading work?
Once you sign up on the platform, you can go ahead and view the traders available. Take your time to understand everything you see to avoid further risks. NAGA recognizes the dangers traders put themselves through by blind copying without studying market trends.
Once you follow a trader, you will trade the assets they are on. Choose the amount option that suits your goals between the available options: a fixed amount or relative to the leader. Relative to leader amount options allows you a minimum deposit proportional to the trader's position. The fixed amount option has a minimum requirement of $50.
Note that you can also join the platform to be a leader and get benefits from it. Lastly, activate the Stop Loss or Take Profit features if that suits your purpose.
In a press release from October 29, 2021, NAGA has also announced significant discounts on their stock trading fees, effectively decreasing them to only €0.99 per trade. This is in stark contrast to other key players in the industry, which usually charge between $5 to $20 per trade according to Chris Moon from Valuepenguin.
The bottom line
Copy trading is a positive influence and encouragement to more people wishing to join the trading sector. Not only do you get dedication and knowledge from leaders or followers, but it also creates opportunities for more exploration.
NAGA's development puts you in an excellent position to progress your trading needs. According to its CEO Benjamin Bilski, customers need a one-stop-shop for their financial needs. NAGA wishes to surpass its expectations through delivering demands within investments, payment services, and crypto. Feel free to explore the advantages of its money management feature to get more worth from your investments.
Considering the recent developments around its platform and services, NAGA Group could undoubtedly be seen as a true visionary in the fin-tech and online trading market.
FOLLOW MORE IBT NEWS ON THE BELOW CHANNELS