Naomi Osaka Continues To Use Platform To Speak Out On Social Injustices
KEY POINTS
Naomi Osaka has made it to this year's US Open semifinals
The 22-year-old has been a vocal figure on the Black Lives Matters Movement
Osaka continues to wear customized masks with the names of the unjust police shootings in the country
One of the more vocal figures on the Black Lives Matters movement, Naomi Osaka, continues to speak up on social injustice issues. The two-time Grand Slam winner has been supplementing her strong on-court performances with stronger messages that relay beyond the court.
The more matches Osaka wins, the more air time she gets on the court, thus expanding her platform about the unjust shootings. This has caught the attention of Sybrina Fulton, the mother of Trayvon Martin, and Marcus Arbery Sr, the father of Ahmaud Arbery, per The Guardian.
"I just want to say thank you to Naomi Osaka for representing Trayvon Martin on your customized mask and also for Ahmaud Arbery and Breonna Taylor. We thank you from the bottom of our hearts. Continue to do well. Continue to kick butt at the US Open. Thank you," Fulton shared.
As one of the top players in the women's draw, Osaka's influence has been one of the biggest in terms of the sport. During last month's Western & Southern Open, Osaka withdrew from her semi-final match to protest the shooting of Jacob Blake by the Wisconsin police.
Standing up for the Black Lives Matters movement has been the central theme for Osaka's run in this year's US Open. Throughout the early stages of the tournament, Osaka has already sent a message by wearing a mask with the name Breonna Taylor, a black woman who was fatally shot by the Kentucky Police. She has also honored Elijah McClain with his name written on her mask.
"Naomi, I just want to tell you thank you for the support of my family. God bless you for what you're doing and you're supporting our family with my son. My family really, really appreciates that," Arbrey Sr. said.
The tennis star has also sported a George Floyd mask and has prioritized standing up for these issues beyond her sport.
"I was just trying really hard not to cry. For me, it's a bit surreal. It's extremely touching that they would feel touched by what I'm doing. For me, I feel like what I'm doing is nothing. It's a speck of what I could be doing," Osaka said.
The 22-year-old will be facing Jennifer Brady in the semifinals of the US Open.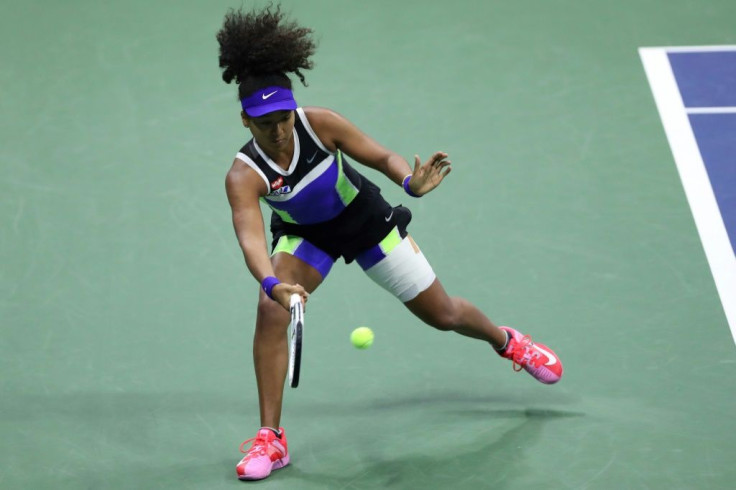 © Copyright IBTimes 2023. All rights reserved.