NASA May Have Accidentally Spread Life On Mars, Scientist Says
KEY POINTS
Life discovered on Mars might have actually "originated on Earth in NASA labs"
Microbes have been on Earth for billions of years, and they are everywhere: Geneticist
Microbes "can sneak through even the cleanest of clean rooms"
"Is there life on Mars?" David Bowie's 50-year-old question seems to have finally gotten its answer. In a recent study investigating the possibility of living microbes hitchhiking their way to Mars, scientists say it's likely.
To date, humans have sent about 30 spacecraft and landers to Mars since the space age began. These machines undergo intense cleaning and sterilization processes to theoretically ensure that no organism makes its way to outer space. According to geneticist Christopher Mason, however, this feat is almost impossible to attain.
He said that life discovered on Mars might have actually originated on Earth in NASA labs.
"But, it is almost impossible to get to zero biomass. Microbes have been on Earth for billions of years, and they are everywhere," Mason, an Associate Professor at Cornell University, wrote in an article for BBC. He specializes in systems biology and functional genomics.
"They are inside us, on our bodies, and all around us. Some can sneak through even the cleanest of clean rooms."
According to Mason, his theoretical research has found evidence of microbes that have the potential to become problematic. He said that these microbes could end up evolving, making them capable of resisting radiation and cold environments.
"It turns out that clean rooms might serve as an evolutionary selection process for the hardiest bugs that then may have a greater chance of surviving a journey to Mars."
If these microbes end up on Mars, it would cause what researchers refer to as "forward contamination," defined as an event where travelers take something from one planet to another, intentionally or unintentionally, The Hill reported.
Mason added that these organisms, when introduced to new ecosystems, could "wreak havoc" on said places, as they could potentially look different once exposed to foreign environments. Moreover, these species could even lead scientists to conduct misguided research if the genomes end up on Martian soil.
"Microbes could potentially hitchhike their way to Mars, even after pre-launch cleaning and exposure to radiation in space, and their genomes may change so much that they look truly otherworldly, as we have recently seen with microbes that evolved on the International Space Station," Mason wrote.
With all these findings, it is possible that the signs of life found on Mars could have originated on Earth. Despite this, Mason is confident that researchers' would still be able to distinguish which ones were carried from Earth and which ones are native on the Red Planet.
"Eventually, humans will set foot on Mars, carrying the cocktail of microbes that live on and inside our bodies with them," Mason wrote. "These microbes too will likely adapt, mutate, and change. And we can learn from them too."
"They may even make life on Mars more tolerable for those who go there since the unique genomes adapting to the Martian environment could be sequenced, transmitted back to Earth for further characterization, and then utilized for therapeutics and research on both planets," Mason concluded.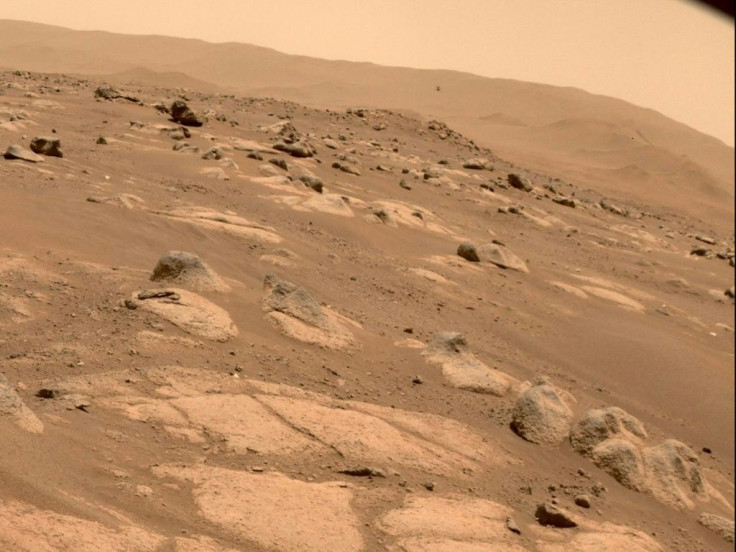 © Copyright IBTimes 2023. All rights reserved.