NASA Satellite Image Shows 'Fire Cloud' From New Mexico Wildfire
KEY POINTS
The Calf Canyon-Hermits Peak wildfires have been burning since April
A NASA satellite has captured a "fire cloud"
The fires have burned over 288,900 acres and are at 36% containment
A NASA satellite has captured a "fire cloud" from the Calf Canyon-Hermits Peak wildfire in New Mexico, which has become the second-largest wildfire in the state's history.
The Calf Canyon-Hermits Peak fire was the largest burning fire in the U.S. by May 13, and the second-largest in New Mexico's history, according to NASA Earth Observatory. On May 10, the northern part of the fire led to a "fire cloud" or a pyrocumulonimbus cloud (pyroCb), which was captured by the Moderate Resolution Imaging Spectroradiometer (MODIS) on NASA's Aqua satellite.
In the natural-color photo that the agency shared as its "Image of the Day" on May 14, one can see the thick smoke emanating from the fires, covering large swathes of the area, with the fire cloud marked as pyroCb.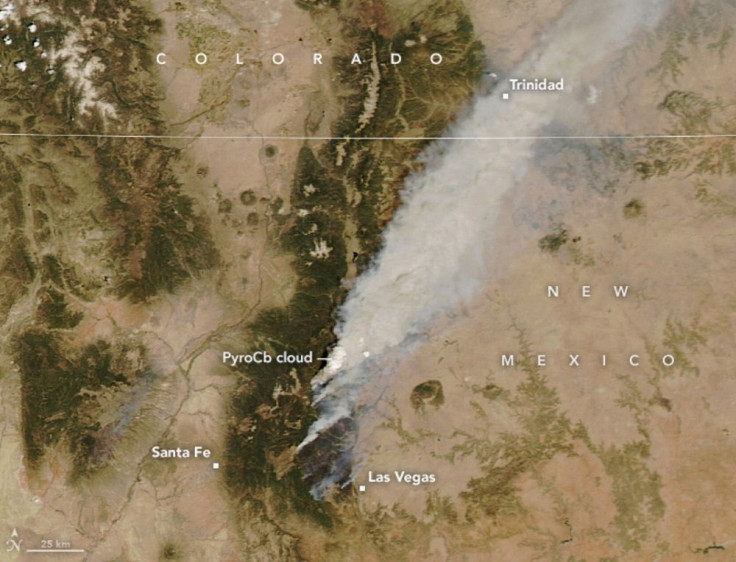 "This is considered to be a small pyroCb," said meteorologist Mike Fromm, of the U.S. Naval Laboratory.
Such fire clouds had also previously been observed during other major wildfires. They are said to be "so intense" that they can actually affect local weather, creating downbursts to lightning storms. And even if the observed fire cloud is relatively "small," noticing it early in the fire season may be an indication of what we may see further in the season.
"The significance is that it is still early in the fire season, so any indication of such a blowup tells us to be on high alert for more and bigger pyroCb events," Fromm said.
The Calf Canyon and Hermit Peak fires have continued to spread across the state since April and are expected to remain active due to "near-record temperatures" and dry fuels.
The fires have since burned 288,942 acres, with 36% of containment. Authorities have also carried out evacuations and road closures in the affected areas.
The cause of the Hermits Peak blaze has been determined to be "spot fires from prescribed burn" that reportedly went out of control, while authorities are still trying to find out what caused the Calf Canyon fire. Close to 2,000 personnel have been working to battle the fires.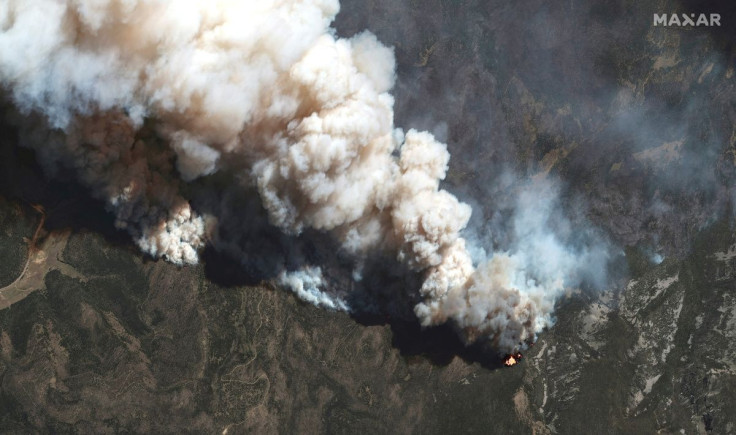 © Copyright IBTimes 2023. All rights reserved.