NASCAR Legend Jimmie Johnson Open To IndyCar Switch, Alonso Pairing
NASCAR legend Jimmie Johnson got his first taste of driving a single-seater racer in anger on Monday when he jumped into the McLaren MP4 13 as he swapped cars with now-former Formula 1 driver Fernando Alonso.
In what was a special outing for two motor racing stalwarts at the Bahrain International Circuit in Sakhir that saw Alonso drive a stock car for the first time, while Johnson drove an F1 car.
The plan for the duo to swap cars began much earlier in the year and it finally came to fruition one day after Alonso's F1 career came to an end – at least for the moment. He has hinted he could return in the future, but it remains unlikely at the moment.
Alonso drove Johnson's #48 Hendrick Motorsports stock car that he competes in NASCAR with and almost immediately impressed as he shaved off four seconds from Johnson's installation lap time.
Meanwhile, the American, a seven-time Monster Energy NASCAR Cup Series winner, took charge of the F1 car but did not get up to speed immediately. However, after getting to grips with the car, he set a time just 0.2 seconds shy of the Spaniard.
Johnson was delighted with the experience and hinted after that he could consider making a switch to the IndyCar Series – the American single-seater racing series – once his contract with Hendrick Motorsports comes to an end in 2020.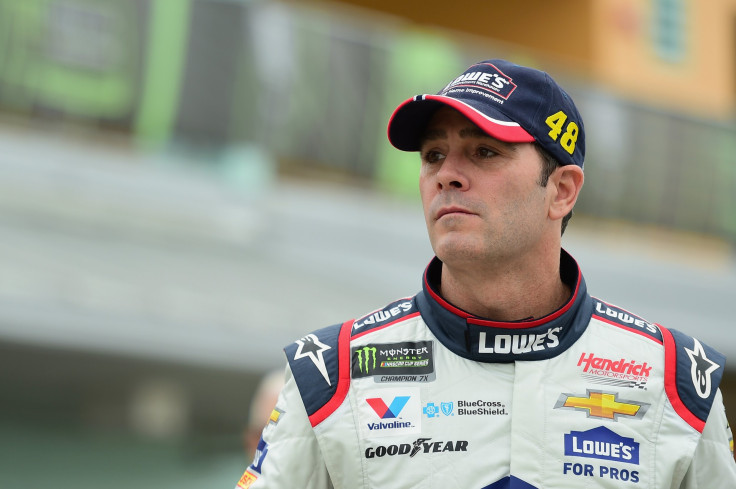 The 41-year-old made it clear he is far from done with racing and is open to trying out different options once his NASCAR career comes to a close. He also revealed he is open to partnering with Alonso in the future – with talks about a potential pairing for the Rolex 24 hours in Daytona being discussed during the car swap in Bahrain.
"Without a doubt. 2020 is my last year under contract with Hendrick, and I've been approached many times about the Indy 500," Johnson said, as quoted on ESPN. "I'm not overly excited about those fast ovals, but I think with my status and relationships I could put together some road course races in IndyCar. I'd look at anything."
"I've done sports-car racing in the past. I've finished second in the Rolex 24 a couple of times in the prototype division; I'd love to get back to doing that. Anything's open. I'm far from done, I want to keep driving and hopefully I can find some good opportunities," he said.
"I would go anywhere to run with him in the same car, absolutely!" Johnson added before a brief pause. "Yes, and the reason I paused is because I have to convince my wife that I have to be gone a few more weeks to work on it, but I think I can get there!"
Alonso was a little more non-committal when asked about the possibility of teaming up for the race in Daytona in 2019. He made it clear his main priority in 2019 is the Indy 500 race at the Indianapolis Motor Speedway with McLaren; chasing his dream of winning motorsport's fabled Triple Crown.
"Yeah, potentially it is possible," Alonso said. "I am still looking at the options together with McLaren as well because, at the end, I am a McLaren driver also next year and the full priority is the Indy 500. So we need to accommodate a few things."
© Copyright IBTimes 2023. All rights reserved.