National Hugging Day 2021: 8 Amazing Health Benefits Of Giving, Receiving Hugs
KEY POINTS
National Hugging Day is celebrated on Jan. 21 each year
Hugs are known to increase levels of oxytocin, which is associated with happiness and less stress
Hugs may protect against illnesses
Humans are wired to enjoy the comfort that a good hug brings, whether it be from our family, friends or even strangers. For those on the shy end of the spectrum and need a reason to hug someone, then National Hugging Day is the perfect excuse.
Here are eight amazing health benefits of giving and receiving hugs to celebrate National Hugging Day this Thursday.
1. Hugging builds trust
Hugging makes a person feel a sense of safety and comfort and aids in open and honest communication. It is also said to increase levels of oxytocin, making people feel less lonely.
So the next time you feel a tough confrontation approaching, try hugging someone first before starting the conversation. It may do wonders on how you both perceive each other's messages.
2. Hugs may protect you against illnesses
A study has revealed that hugging reduces a person's risk of developing illnesses. Over 400 adults were observed over some time for the study. Researchers found that those with a greater support system were less likely to get sick, and those who did get sick suffered less severe symptoms compared to those with little to no support system at all.
3. Hugs make you happier
When people hug, their bodies release oxytocin, a chemical that is associated with happiness and less stress, according to Healthline. Oxytocin is considered by scientists to be the "cuddle hormone" since its levels rise whenever a person hugs, touches or sits close with someone else.
A study found that the hormone has a strong positive effect on women who had better relationships and regularly received hugs from their partners.
4. Hugs are good for your heart... literally!
The cardiovascular system seems to benefit when people give or receive hugs. One study from the University of North Carolina observed 59 women who were living with a spouse or partner for the last six months. The results of the study revealed that women who got more hugs from their partners generally had higher oxytocin levels compared to those who received hugs less frequently.
Researchers then concluded that a link between oxytocin levels and lower blood pressure may exist.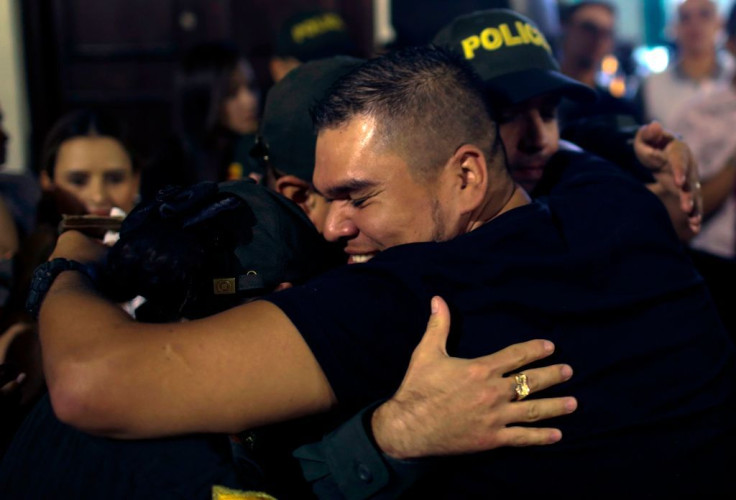 5. Hugs and affection are good for a child's development
A study published in the journal Proceedings of the National Academy of Sciences revealed that people who received limited love and affection from a parent were at higher risk of developing health issues in adulthood.
"If we intervene early by educating and training caregivers in how to provide a loving and nurturing environment, we may also improve the long-term health trajectories for those kids," said Judith Carroll, an assistant professor of psychiatry at UCLA.
6. Hugs reduce pain
It's no wonder people who are going through a tough time appreciate being hugged all the time. It's been revealed that forms of affection such as hugging are capable of reducing one's pain.
7. Feeling scared? Hug someone
Reducing anxiety and fear is just another benefit hugs can bring. People with low self-esteem have also been reported to experience reduced levels of anxiety when they are exposed to touch. Who knew a simple gesture could prevent someone from isolating himself?
8. Hugs are needed for survival
Virginia Satir, an influential author and psychotherapist, said, "We need four hugs a day for survival. We need 8 hugs a day for maintenance. We need 12 hugs a day for growth."
© Copyright IBTimes 2022. All rights reserved.
FOLLOW MORE IBT NEWS ON THE BELOW CHANNELS