National League Wild Card Chances: Phillies, Brewers, Padres Fight For Final Playoff Spot
There's one week left in the 2022 MLB regular season, and the last two National League wild-card spots have yet to be clinched. The San Diego Padres, Philadelphia Phillies and Milwaukee Brewers are fighting for the remaining playoff berths.
The Brewers trail the Phillies by a half-game for the third wild-card spot. Milwaukee has one more loss and one more game played than Philadelphia. The Padres are 2.5 games ahead of the Phillies and have a three-game edge on the Brewers.
The second-place finisher in the NL East is guaranteed to land the first NL wild-card berth. The Atlanta Braves enter their weekend series against the New York Mets with an 11-game lead on San Diego in the standings.
The Padres have, by far, the best chance to clinch a wild-card spot. San Diego hosts the Chicago White Sox and San Francisco Giants in a pair of three-game series to end the season. The Padres have -5000 odds at DraftKings Sportsbook to make the playoffs.
The Phillies are a slight -130 favorite to make the playoffs. The Brewers have +110 postseason odds ahead of consecutive series at home against the Miami Marlins and Arizona Diamondbacks.
Philadelphia is on the road to end the season. Following a four-game set against the Washington Nationals, the Phillies will start a three-game series against the Houston Astros.
Houston is the only playoff team that is scheduled to face one of the remaining wild-card contenders. The Astros are likely to clinch the No. 1 seed in the American League this weekend, leaving Houston without anything to play for when they host Philadelphia.
The Phillies have improved the Brewers' playoff chances by heading into the season's final week on a five-game losing streak. Philadelphia was swept by the Chicago Cubs, scoring just three total runs in three games. The Cubs are 16 games under .500 and have long been out of the playoff race.
Reigning NL Cy Young winner Corbin Burnes is scheduled to make two more starts for Milwaukee. The Brewers ace has a 3.11 ERA with 231 strikeouts in 191 innings, though Corbin has a 4.54 ERA since after the All-Star break.
Philadelphia has beaten Washington in eight straight games.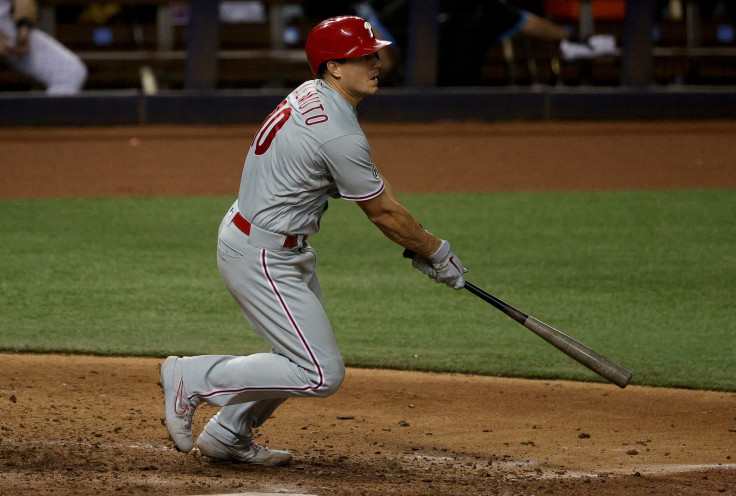 © Copyright IBTimes 2023. All rights reserved.