NATO Countries' 2013 Defense Spending Estimates Are Likely To Upset US Officials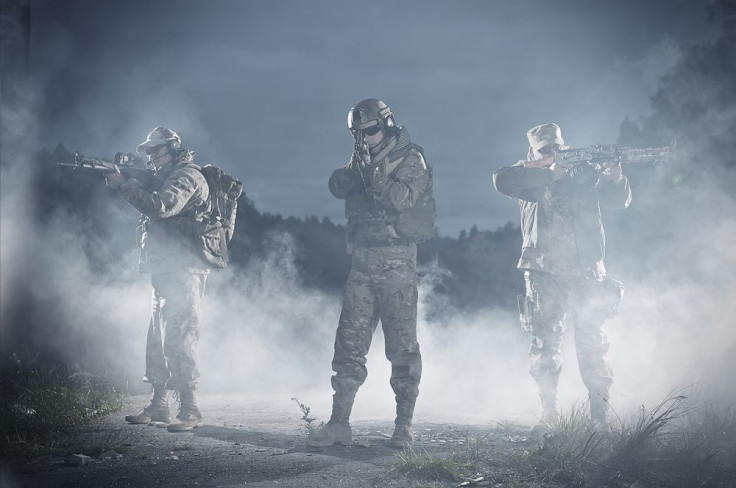 NATO officials released a list of the estimated 2013 defense expenditures of member countries on Monday, saying the figures reflect the tough economic conditions key member states face. Officials from the U.S. expressed concern that Europe is not doing enough to share the costs of NATO operations at a time when new regional threats harm the stability of the alliance.
NATO's importance to the security of Europe will continue beyond the 2014 withdrawal of U.S. forces from Afghanistan, which currently comprise the majority of international troops there.
As NATO prepares to face new threats, such as the crisis in Libya in 2011, the alliance needs to modernize its systems and facilities while relying less on the U.S. for costly advanced capabilities, according to NATO Secretary General Anders Fogh Rasmussen.
NATO has been vital to preserving the security of the United States and the rest of Europe since its inception. Much of the credit goes to the U.S., which historically took on the bulk of the burden in actual costs and manpower. The U.S. has been there for post-war Europe, rebuilding and protecting it against Soviet expansionism, taking the lead in the Kosovo crisis, and in leading combat operations in Afghanistan. Today, the U.S. spends approximately 4 percent of its GDP on defense spending, while other NATO members spend an average of 1.6 percent.
According to the International Institute for Strategic Studies, from 2008 to 2010, at least 16 European NATO members reduced their military spending by 10 percent.
The 2013 estimate released by NATO continues that trend.
While England, France, Germany, Italy and Turkey typically contribute more than the other 23 NATO member countries, their flat or lower contribution in 2013 exemplifies the ongoing austerity in Europe. This occurs amid widespread economic instability across the continent and political unrest in the Middle East.
"We are fully aware of the economic realities that all Allies face, and this is reflected in their defense budgets," a NATO official told International Business Times in an email. "That is why we are working together with the mind-set of Smart Defense -- nations working together to acquire the capabilities the Alliance needs."
Smart Defense was introduced to address Europe's economic downturn, to pool and share capabilities, set priorities and coordinate efforts to share the burden.
Regardless of Smart Defense, the lack of spending among European countries has puzzled many U.S. officials, and it's even angered some of them. In 2011, in his farewell speech in Brussels, Secretary of Defense Robert Gates cautioned Europe that there will be "dwindling appetite and patience in the U.S. Congress … to expend increasingly precious funds on behalf of nations that are apparently unwilling to devote the necessary resources."
Echoing his sentiment, former U.S. Ambassador to NATO Ivo Daalder said that Europe's lack of spending is "unfortunate."
"European leaders seem once again to assume that their security can be bought on the cheap or paid for by someone else," Daalder wrote in the Financial Times in December. "That may well prove to be a costly -- and dangerous -- assumption."
--
(Note: NATO soldiers photo by Shutterstock.com.)
© Copyright IBTimes 2023. All rights reserved.