NATO Foreign Ministers Meet In Turkey: John Kerry Urges Russia To Seize The Opportunity For Peace In Ukraine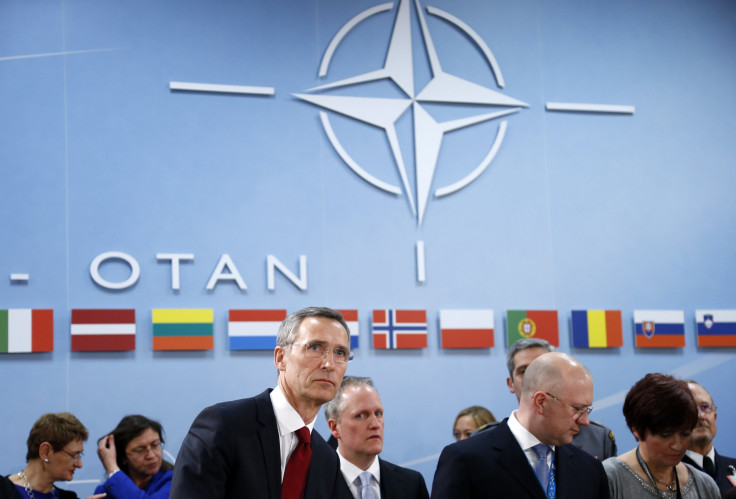 A call by U.S. Secretary of State John Kerry for Moscow to support a ceasefire in eastern Ukraine -- and enhance the chances for peace there -- highlighted a meeting of NATO ministers that kicked off Wednesday in Antalya, Turkey. Kerry cited a "critical moment for action by Russia and separatists to live up to the Minsk agreement," referring to a previously negotiated ceasefire deal.
At the meeting, Kerry was expected to inform NATO ministers about his recent talks in Sochi, Russia with Russian President Vladimir Putin and Foreign Minister Sergei Lavrov.
The focus of the two-day NATO meeting was to be on instability in the Middle East -- especially the Islamic State group's actions in Syria and Iraq -- and the worsening situation in Libya, in North Africa. Turkey was selected as the site for the NATO meeting in part because of its 1,200-kilometer border with Iraq and Syria. "Turkey is the only country which neighbors areas under Islamic State control in Syria and Iraq," Turkish Foreign Minister Mevlut Cavusoglu said at a news conference before the gathering. "This is not sustainable, and a big threat to Turkey. The summit will be an opportunity to share these views."
Douglas Lute, the U.S. ambassador to NATO, said he sees an "arc of instability" around the east and south of NATO territory, with Libya turning into a funnel for illegal immigration from African countries such as Nigeria, Mali, Niger and Somalia. "You've got, to the east, to the southeast and to the south, pretty fundamental security challenges for NATO," he told reporters.
Other topics to be discussed at the NATO meeting included the situation in Ukraine and whether NATO's presence in Afghanistan is required after the current NATO-led training mission ends in late 2016.
For feedback/comments, contact the writer at k.kumar@ibtimes.com.au.
© Copyright IBTimes 2023. All rights reserved.
FOLLOW MORE IBT NEWS ON THE BELOW CHANNELS