NBA: All-Star Gordon Hayward Is Back, Celtics Rookie Says
A Boston Celtics rookie has claimed that Gordon Hayward is back in his All-Star form.
Before the devastating injury in 2017, Hayward is one of the most talented and versatile forwards in the NBA. Last season, Hayward managed to make a comeback and played for 72 games. However, like any other NBA stars who just recovered from a gruesome injury, Hayward wasn't in his All-Star form when he returned.
But just recently, Celtics rookie Grant Williams just disclosed some vital information from their training camp. According to Williams, the All-Star Hayward is back.
"That aggressiveness is back," Williams told WEEI Sports Radio Network about Hayward.
"You think about a guy that two or three years ago he was a top-25 player in the league for the Utah Jazz as an all-star. He still has that same talent. It was more so, " Williams added.
Williams even added that the former Jazz star will be a leader and will be all out of the Celtics next season.
"I feel like he'll be more prepared. I feel like he's going to be a guy who leads and also gives a lot for this team," Williams added.
Even though Williams is convinced that Hayward will be much stronger next season, he also noted that playing for 82 games will not be easy for the All-Star forward.
Hayward has been training with Celtics' young core all summer. As per the rookie Williams, the jump from defending college basketball players to guarding Hayward is a pretty significant one. But it's the type of challenge Williams wants, and needs, right now.
In relation to what Hayward has done for him as a rookie, the 20-year-old Celtics forward revealed that his goal at this point is to beat Hayward in a one-on-one game.
"He's beaten me a couple times and he beat me the one time we played one-on-one. My whole goal is by the time I get done, hopefully, in the next month be able to say I can guard Gordon and I can also beat him one-on-one. That's the whole mentality right now," Williams revealed.
Last month, Hayward already addressed that more than anything, he has focused on building his confidence this summer. He also revealed that doing things over and over again really helps him a lot.
"More than anything, just building back some confidence; being able to do everything that I'm used to doing. Reps is what gives you confidence, being able to do things over and over and over and not worry about how my ankle is feeling or having to be cautious with it, has been really good for my confidence," Hayward said.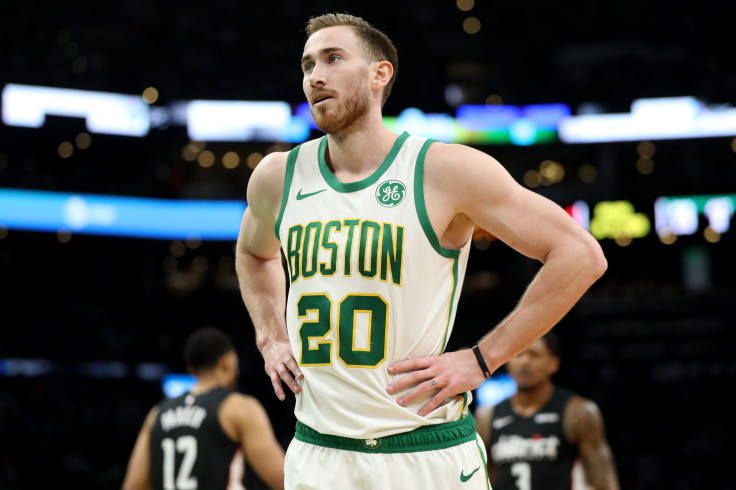 © Copyright IBTimes 2023. All rights reserved.