NBA All-Star Voting 2016: Will Lakers' Kobe Bryant Start For The West In His Final Season?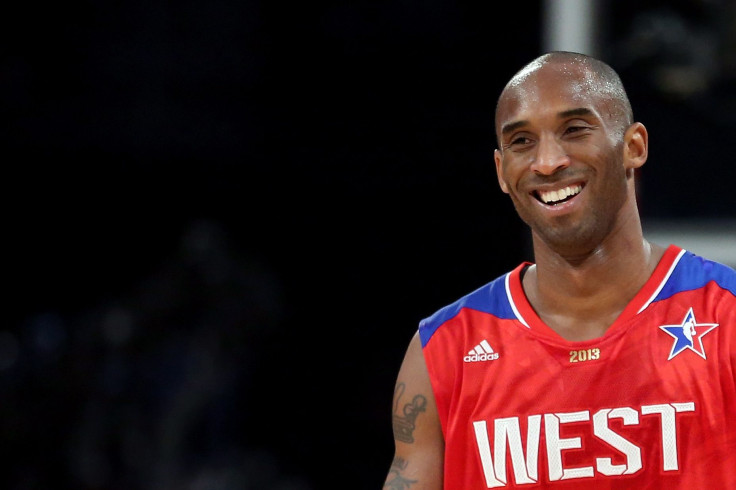 Kobe Bryant is in the midst of his worst season as a pro, but it looks like the Los Angeles Lakers legend will still get a chance to play in the 2016 NBA All-Star Game. The 20-year veteran leads all players in voting for the game, and it seems nearly impossible that he won't end up as a starter.
The latest update was released on Jan. 7 when Bryant led the NBA with 1,262,118 votes. With voting for the Feb. 14 game set to end in less than a week, the veteran's lead appears to be insurmountable.
Playing as a shooting guard for almost his entire career, Bryant has started at small forward for the Lakers this season. That puts him in the running to be one of the three starting frontcourt players on the Western Conference team. He's received more than twice as many votes as the position's No.2 vote-getter, Kevin Durant. Draymond Green ranks third with 332,223 votes, and the first player to miss the cut as a starter for the West is Kawhi Leonard with 330,929 votes.
Bryant even has more votes than Stephen Curry, who is the runaway favorite to win the NBA MVP award. The Golden State Warriors guard is second overall with 925,789 votes, and LeBron James ranks third with 636,388 votes.
Voting for the All-Star game concludes on Jan. 18, giving Bryant plenty of time to surpass Curry's league-leading 1,513,324 votes from last year. Bryant received 1,152,402 votes to play in the 2015 contest.
When Bryant inevitably makes the All-Star Game in his final NBA season, he will have failed to make the team just once in his career. He was left off the roster as a rookie in 1997, and there was no All-Star Game during the 1999 lockout-shortened season.
Because of injuries, Bryant hasn't played in the All-Star Game since 2013. He went 4-9 from the field, totaling nine points and eight assists in a 143-138 win for the West.
Bryant's overall numbers are some of the worst in the NBA, averaging 17.6 points per game on 35 percent shooting from the field. However, the future Hall of Famer has played much better than he did at the start of the season. Bryant is shooting 41.7 percent from the field in his last 11 games, scoring 21.1 points per contest.
A sprained right Achilles has kept Bryant off the court for much of January. He's sat out four of six games, missing nine total contests this season.
© Copyright IBTimes 2023. All rights reserved.