NBA: Anthony Davis, LeBron James Not The Star Attractions At Lakers Training
Anthony Davis and LeBron James were expected to be the main attractions when the Los Angeles Lakers began training camp last weekend but they are not the players being talked out after five days of practice sessions. Avery Bradley is the name on everyone's lips with head coach Frank Vogel and the players waxing lyrical about the former Boston Celtics guard.
Bradley was drafted 19th overall by the Celtics during the 2010 NBA Draft after which he was signed with the C's for seven seasons before leaving for Detroit Pistons in 2017. He spent last season first with the Los Angeles Clippers before moving to Memphis to play for the Grizzlies.
The 28-year-old guard averaged 16.1 points in 14 games for the Grizzlies while averaging 8.2 points in 49 games for the Clippers. He was signed by the Lakers this summer and has impressed everyone with his defensive game during training camp.
LeBron James was first to praise his defensive work after just three sessions and praise quickly followed from the team's second star Davis. The former New Orleans Pelicans power forward labeled his defense "pretty special" and revealed that Vogel has even instructed players not to dribble the ball if Bradley is at the ball.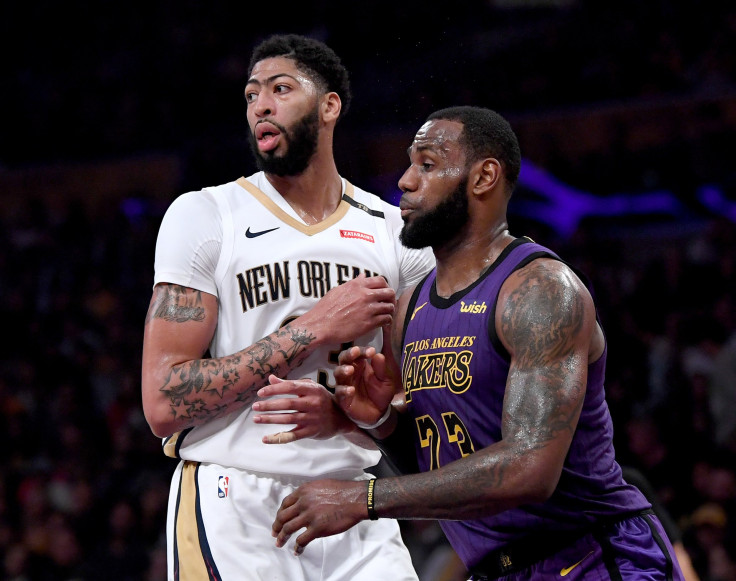 "I've seen Avery play defense from afar, but to see it every day, the way he gets after it and competes is pretty special," Davis said to reporters, as quoted on Lakers Daily. "He can really guard the ball to the point where coach said, 'If he at the ball, just pass it.' He's very special on the defensive end and for me to see it every day has been great."
Former Celtics' veteran point guard Rajon Rondo is also said to have told Bradley to guard him during every practice session in order to help him get better for the new season. The former Grizzlies guard was named in the All-NBA first defensive team in 2016 and his current form is likely to make the Lakers even more of a threat going into the new season.
Davis and James are expected to lead the Lakers back into the playoffs, which is their first goal after a six season post-season drought. The former has reiterated that playing good defense will be key to the Lakers' form and championship chances this season and Bradley is certainly leading from the front.
© Copyright IBTimes 2023. All rights reserved.