NBA Champion Guard Doubtful On Resumption Of Season, Says Everybody Prepares For Worst Case Scenario
KEY POINTS
Fred VanVleet doubts the NBA will continue the 2020 season
VanVleet wants the league to prioritize safety first
VanVleet said money will be crucial in the NBA's decision to resume or not
A month and a half have already passed since the NBA announced an indefinite hiatus due to the Coronavirus, but the light at the end of the tunnel remains blurry to be seen. Some players are keeping their hopes high, believing the league, in some way, will still resume its season. But Toronto Raptors guard Fred VanVleet does not think so.
The 6'0 guard braces himself for the worst - that is the complete cancelation of the 2020 season – as his personal gauge projects the NBA, let alone the world, is still nowhere near to containing the deadly virus.
If his forecast ends up being true, it means he and the rest of the Raptors will be denied of their chance to defend their championship.
"I think everybody is just preparing for the worst-case scenario, the season being canceled," VanVleet said Wednesday, per The Guardian. "We have to do what we have to do to try to shoulder the hit as best we can for us as players and owners and the league, while also working to try to resume as best we can."
The level of the playing field has finally found its balance this year, putting more pressure on the NBA to work day and night to scheme all possible ways to come up with the ideal solution to lift the suspension.
But that's the least of VanVleet's concerns as he puts a premium on health more than anything else.
"If our league is going to be a leader in terms of public health and public safety and player safety, you've got to follow the guidelines of what the virus is speaking to you, so the odds are probably against us in terms of that," he said.
But while his skepticism prepares him to accept the premature ending of their basketball year, VanVleet said he will still not be surprised if the NBA decides otherwise. He added that more than the pressure from fans, the business side of the league is still the ultimate driving force to continue its games.
"But money, right? So, I think they'll find a way somehow, someway and try to make it happen. I could definitely see it going either way. I wouldn't be surprised if we didn't come back and I wouldn't be surprised if we do come back."
VanVleet, who played college ball for Wichita State, went undrafted in the 2016 NBA draft. After spending a year in the G-League, the Illinois-raised player found his spot in Toronto before turning himself to be one of the integral pieces during the Raptors title run in 2019, where they dethroned and ended the dynasty in Golden State.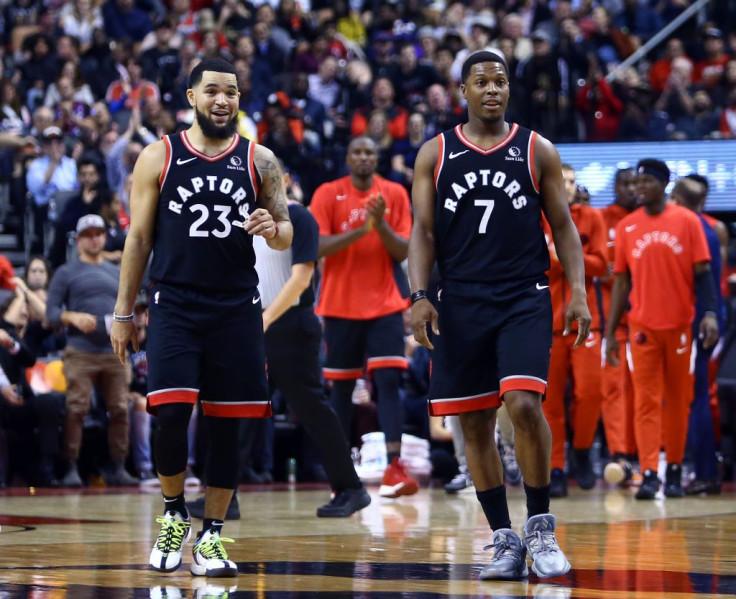 © Copyright IBTimes 2023. All rights reserved.