NBA: Donovan Mitchell, Spencer Dinwiddie Coping Through Digital Means In Times Of Coronavirus
KEY POINTS
The coronavirus has impacted the entire world
The NBA has suspended their season indefinitely
NBA players have found different ways to keep themselves busy
The coronavirus has impacted the world in many ways. Events are being canceled while people are afraid of what will happen next. Thousands are being infected with COVID-19 and the number of people dying can get alarming.
Major sporting events have been called off as a precautionary measure. The National Basketball Association was one of the biggest leagues affected, as Utah Jazz All-Star Rudy Gobert was the first reported player to have the virus. The reigning defensive player of the year was tested positive of the virus that prompted the league to suspend the season indefinitely.
Fellow Jazz star Donovan Mitchell followed to be the second player to test positive of the coronavirus. To add to this, Detroit Pistons' big man Christian Wood was also tested positive of the virus. It's interesting to note that Wood had a recent interaction with Gobert as he tallied 30 points and 11 rebounds.
The suspended season has a minimum of 30 days but it could even be longer. It has been suggested that the season will return to play in around mid to late June with no fans in attendance.
With social distancing and self-quarantine as a prudent decision to make these days, NBA players are now finding ways to be busy. Spencer Dinwiddie recently tweeted if is there anyone else out there watching YouTube video highlights of themselves during this bizarre time. "Any NBA players going to YouTube to watch their own highlights due to withdrawals?"
Mitchelle responded to Dinwiddie by saying he's been going through them all – from the rookie year until his All-Star season.
Dinwiddie has been having a stellar season this year as he's stepped up as one of Brooklyn Nets' leading scorers. With injuries to Kyrie Irving and Kevin Durant, Dinwiddie's role has increased and he's improved in the offensive side of the game. He's averaging 20.6 points and 6.8 assists per game while shooting 41.5% from the field.
Mitchell was also having a phenomenal year. He was selected as a first time All-Star and has led the Jazz into a top-four seed in the Western Conference.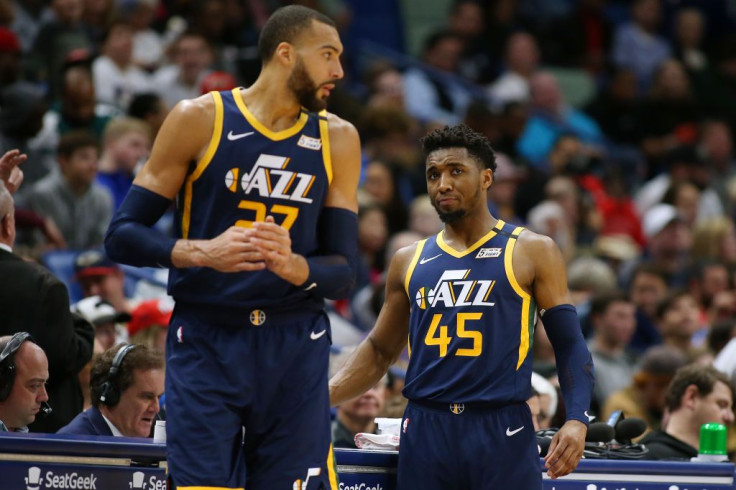 © Copyright IBTimes 2023. All rights reserved.