NBA Draft 2022 Rookie Contracts: Projected Salaries For Paolo Banchero, Chet Holmgren, Jabari Smith
The Orlando Magic surprised much of the league by taking Paolo Banchero with the No. 1 overall pick in the 2022 NBA Draft. By moving to the top of the draft, the Duke star added a few million dollars to his bank account.
Players who get drafted are paid according to the NBA's rookie salary scale. While there is a little room for negotiation, first-round picks sign contracts based on how high they were drafted and the league's salary cap in their first season.
First-round draft picks can sign for anywhere between 80% and 120% of their slot in the rookie salary scale. Rookie contracts are four years long, and only the first two seasons are guaranteed.
After being picked first in the 2021 NBA Draft, Cade Cunningham signed a four-year, $45.59 million contract. It was the most money the Detroit Pistons could give the rookie based on the $112.4 million salary cap.
It's estimated that the NBA will have a $122 million salary cap for the 2022-2023 season. Using that figure, Orlando can offer Banchero a four-year contract worth up to $49.4 million, according to Spotrac.
Banchero's salary will increase each season. The forward is projected to make an average salary of $11.15 million in his first two years.
The Oklahoma City Thunder selected Gonzaga's Chet Holmgren with the No. 2 overall pick. Holmgren's four-year deal is projected to be worth $44.2 million, including $20 million guaranteed in the first two seasons, according to Spotrac.
For weeks, up until draft day, Auburn's Jabari Smith was projected to be selected by the Magic. Smith fell to the Houston Rockets at No. 3 overall. With a projected four-year, $39 million contract, Smith might've lost more than $10 million in total salary by Orlando's decision to grab Banchero instead.
The Sacramento Kings are projected to pay No. 4 pick Keegan Murray $35 million over four years. Jaden Ivey is likely to get a deal worth up to $32.5 million after being picked fifth by Detroit.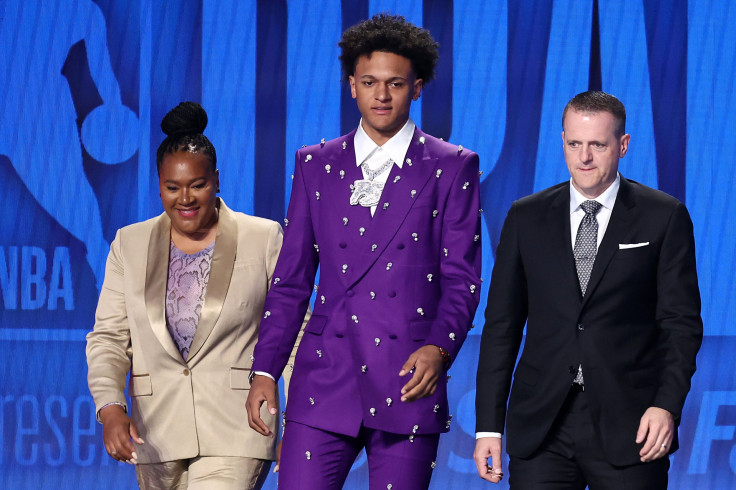 © Copyright IBTimes 2023. All rights reserved.