NBA Draft Lottery 2012: Live Stream, Watch Online, Odds for Each Team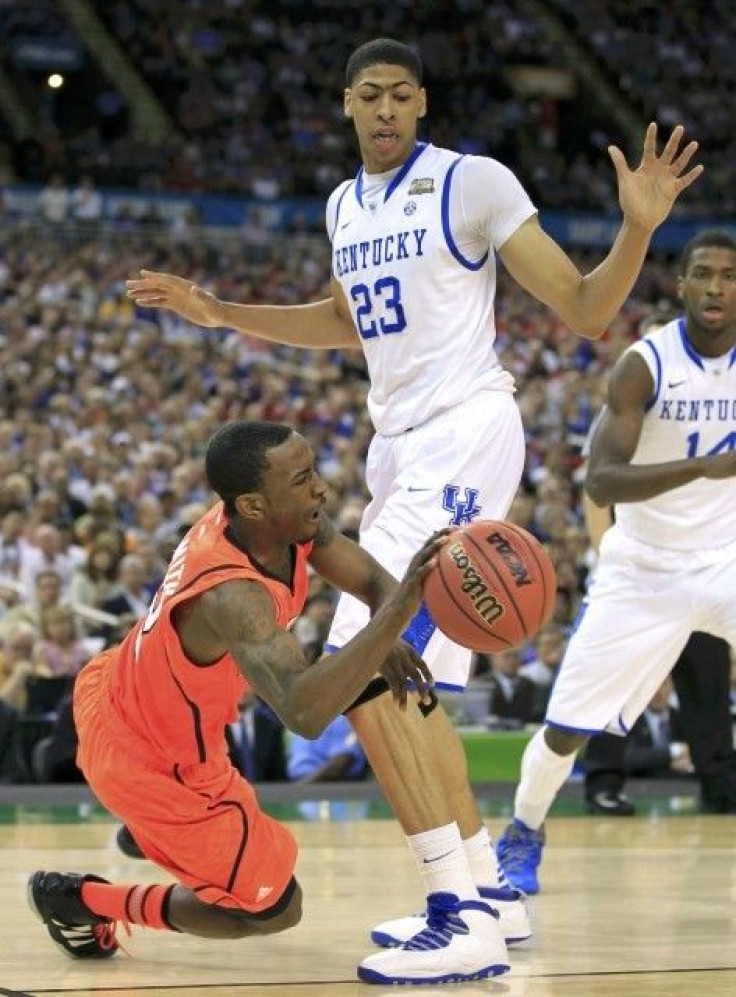 The 2012 NBA Draft Lottery is set to get underway Wednesday night as the winner of the number one pick in the draft will be announced.
The draft lottery can be seen at 8 p.m. ET on ESPN. If you can't get to a television, you can watch a live stream online here.
This year's draft is set for June 28. Anthony Davis is expected to be the top pick. The freshman led Kentucky to a national championship in his only year playing college basketball.
Davis' teammate Michael Kidd-Gilchrist and Thomas Robinson of Kansas are expected to go near the top of the draft as well.
Every team that missed the playoffs has a chance of getting the number one pick.
The Bobcats have the best chance of winning the lottery at 25 percent. Charlotte has the best odds after finishing with the worst record in NBA history. The Rockets have the worst odds at just .05 percent after barely missing the postseason.
Here are every team's odds of winning the lottery from nba.com:
Charlotte 25 percent
Washington 19.9 percent
Cleveland 13.8 percent
New Orleans 13.7 percent
Sacramento 7.6 percent
Brooklyn 7.5 percent
Golden State 3.6 percent
Toronto 3.5 percent
Detroit 1.7 percent
Minnesota 1.1 percent
Portland 0.8 percent
Milwaukee 0.7 percent
Phoenix 0.6 percent
Houston 0.5 percent
© Copyright IBTimes 2023. All rights reserved.