NBA Draft Rumors: Dallas Mavericks Exploring Options For First-Round Pick
KEY POINTS
Mavericks are trying to give Doncic and Porzingis needed support for next season
Mavs are open to dealing away one of their two first-round picks
Celtics loom as a sensible trade partner
With a few weeks to go before the much-awaited 2020 NBA Draft, some teams are looking for ways to make the most out of it for the 2020-21 season.
The Golden State Warriors, Boston Celtics and the New York Knicks have been linked to potential trade moves for their respective picks. It appears the Dallas Mavericks are the latest team to enter the fray.
The Mavs own the rights to the 18th and 31st pick of the 2020 NBA Draft. Seeing how the club needs to find Luka Doncic and Kristaps Porzingis support, Dallas is reportedly open to dealing away one of those picks, Sports Illustrated reported.
Between the two, the 18th pick could reel in suitors. The word out is that the Boston Celtics could be open to taking up the Mavs on their offer as they own the rights to the 14, 26 and 30th pick.
With the 2020 NBA Draft not exactly one of the strongest classes to choose from, Dallas has already done interviews with several prospects. The list includes Saddiq Bey, Tyrese Haliburton and Desmond Bane according to Mike Fischer in another report from SI.com.
It remains to be seen if any of these players could provide the Mavericks a boost. But if a deal with the Celtics pushes through, they can move up and get better chances of picking the player they prefer.
What was not mentioned is whether the Mavs would be open to dealing away their picks for veteran players. Most know that this is one thing that could work for teams like the Warriors.
Golden State is linked to possibly picking James Wiseman. But if they want to fill in their big man hole, going for a proven center or forward like Julius Randle or Mitchell Robinson plus picks is something that could happen.
For the Mavericks, getting that third star to help out Doncic and Porzingis makes sense. Aside from the three players mentioned, Deni Avdija is also a primary target.
The Israeli sensation has been on several teams' wish list and has even drawn comparisons with Doncic
Unfortunately, some point out that despite his talent, Avdija may only gain big strides if he ends up with the right team.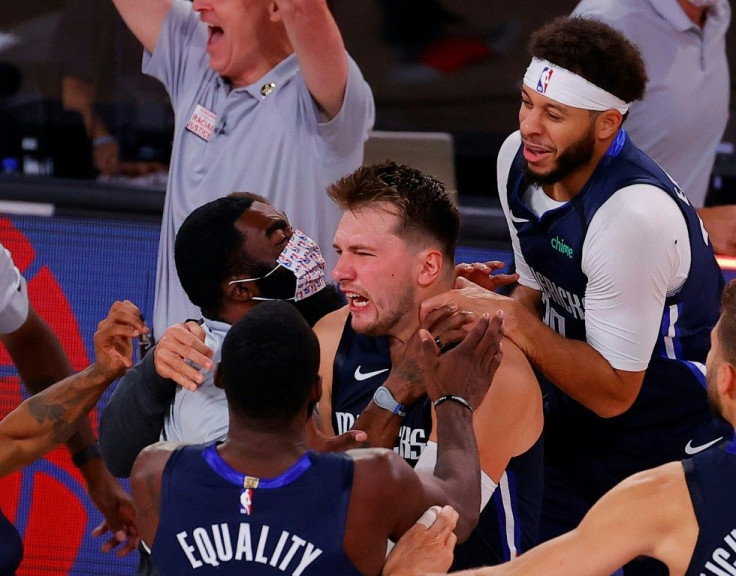 © Copyright IBTimes 2023. All rights reserved.