NBA Executive Reveals Lakers May Consider Anthony Davis Trade Next Season
The Los Angeles Lakers are hopeful that their 2022-23 NBA season is much more successful than last year as they look to make the most out of their core of LeBron James, Anthony Davis and Russell Westbrook.
To their credit, they spent most of their limited salary cap on getting solid contributors by signing Thomas Bryant, Juan Toscano-Anderson and Damian Jones plus getting guard Lonnie Walker from the San Antonio Spurs.
However, a Western Conference executive recently brought to light that some in the Lakers front office are looking to move Davis as was revealed to Heavy.com.
"There are some in that organization who would not mind seeing what they can bring back for AD [Anthony Davis], but they would not do it with LeBron [James] there," the unnamed source told the aforementioned outlet.
"The Lakers have AD for two more years for sure, and they can only hope he stays healthy. But after that, they have to think, is this guy really our future?"
The nameless executive also noted that the dilemma regarding James holding out for a contract extension may complicate Davis' thinking about wanting to stay in Los Angeles plus his inability to stay healthy on the floor.
There is a chance that James decides to bolt from the Lakers at the conclusion of the season as he wants to share the floor with his son, Bronny, when he becomes eligible to be drafted in 2024.
Until James makes a definitive action this season, the Lakers are at his mercy and that includes Davis.
Davis, 29, has dealt with multiple injuries throughout his career and was limited to just 76 games in the past two seasons.
The signings of Bryant, Toscano-Anderson and Jones were all made with the thinking of limiting Davis' time on the court as the wear-and-tear of the NBA may already be getting to him during what should be his prime years.
He has averaged 34.4 minutes per game since entering the league in 2012 and has only played 70-plus games in two seasons.
Should Davis go down with another injury, the Lakers have a way to shore up for his absence.
Though the push to trade Davis now would not entice a lot of teams due to his injury history, the Lakers being open to that possibility gives them a bit of flexibility down the road.
The question now is what team would be inclined to trade for a superstar that has a laundry list of injuries like Davis if and when the Lakers think it is time to call it quits.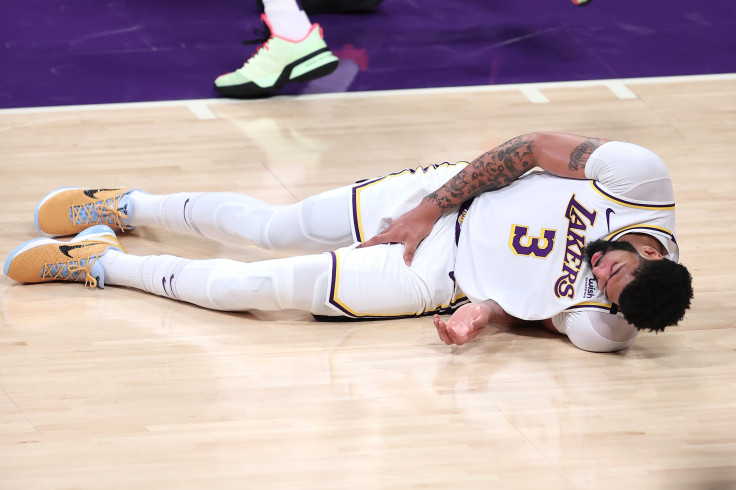 © Copyright IBTimes 2022. All rights reserved.
FOLLOW MORE IBT NEWS ON THE BELOW CHANNELS