NBA Finals 2015: Why LeBron James, Steph Curry Are More Valuable Than David Blatt, Steve Kerr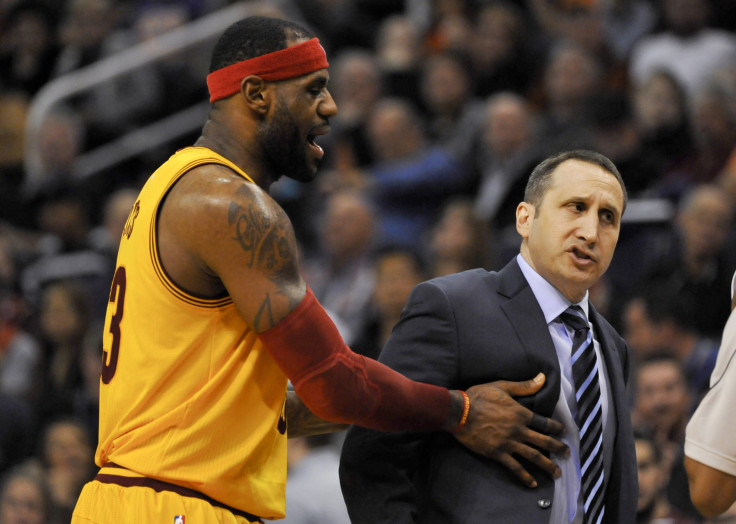 Cleveland Cavaliers head coach David Blatt and Golden State Warriors head coach Steve Kerr stood triumphant on their respective home courts this week, secure in the knowledge that their first seasons at the helm of their franchises would culminate in an NBA Finals berth. Yet it's hard to see this year's championship as anything other than a battle between two of the NBA's best players, Cavaliers forward LeBron James and the league's reigning MVP, Warriors guard Stephen Curry.
James has now reached the NBA Finals for the fifth consecutive year – and six times in the last decade – with a revolving door of coaches and teammates. Traditionalists argue that a championship team needs a good coach to manage chemistry and maintain season-long focus. But for critics, the ability of star players to repeatedly carry a franchise to the league's pinnacle, regardless of who's calling the shots on the sidelines, shows the waning importance of NBA coaches.
"It's not that the coach has no value; it's that the coach has no value different from the other coaches. If you or I were made coaches, then you'd see a difference," said David Berri, a professor of economics at Southern Utah University and co-author of a study that analyzed the true impact of the NBA coach.
From a historical perspective, it's difficult to deny the rarity of Blatt and Kerr's ride to the NBA Finals. Few NBA coaches have managed to reach the league's championship at all, let alone in their first season. Just two rookie coaches have actually won a title -- former Lakers coach Paul Westhead in 1979-80 and former Lakers coach Pat Riley in 1981-82 – with both taking over their respective teams during the middle of the season. In that respect, Blatt and Kerr are in impressive company.
Yet both men inherited rosters that were considered among the NBA's best before either team had actually taken the court. In Cleveland, James paired this season with point guard Kyrie Irving and power forward Kevin Love to form a new "Big Three" of All-Star-caliber players, reminiscent of the Miami Heat trio of James, Dwyane Wade and Chris Bosh that reached the NBA Finals in each of the last four seasons. Kerr took over a team that included rising stars Curry and fellow guard Klay Thompson, who were considered arguably the best backcourt in the NBA. Meanwhile, the Heat and head coach Erik Spoelstra, without James for the first time since 2009, failed to make the playoffs entirely.
"LeBron's had lots of coaches and he's [won] with all of them," Berri said.
It's a familiar phenomenon in a league where transcendent on-court talent takes precedence above all. It's why millions of fans tuned in to an ESPN-televised event before the 2010 season to watch James announce his decision to sign with the Heat. Hall of Fame-caliber stars buoyed the overwhelming majority of the league's recent championship teams.
The Chicago Bulls dynasty in the 1990s had Michael Jordan. The Los Angeles Lakers of the 2000s had both Shaquille O'Neal and Kobe Bryant. The San Antonio Spurs of the 2000s and 2010s have Tim Duncan. Phil Jackson, who coached those Bulls and Lakers teams, and Gregg Popovich, who coaches the Spurs, also received plenty of credit for those franchises' successes, but most NBA coaches fade into the background.
"There's a great quote out there: 'The jockey never carries the horse; it's the horse carrying the jockey,'" said Matthew Robinson, professor of sports management at the University of Delaware. "I think the NBA has always been very much about the players."
Using complex basketball analytics, a group of researchers concluded in 2009 that just two coaches – Jackson and Popovich – had a statistically significant impact on their team's on-court successes. Moreover, Jackson and Popovich's advantages were only clear when compared to the league's worst coaches. The majority were decidedly interchangeable.
"It seems like it's rare that you would find a team that wins a championship that doesn't have a loaded roster. It just doesn't happen," said Michael Mondello, associate professor at the University of South Florida and one of the four researchers who conducted the 2009 study. "When you have a roster of 12 guys, one or two individuals really make a huge difference."
A superstar basketball player's ability to single-handedly impact a franchise's success means that players, not coaches, often hold sway behind the scenes. A number of NBA players have developed reputations as "coach killers." Team owners and executives have an incentive to keep these stars happy, and will often hire only a coach who has the star's approval. In 2004, rumors swirled that Jason Kidd, then a league-best point guard with the New Jersey Nets, conspired with general manager Rod Thorn to fire coach Byron Scott due to disagreements between the two. Current Nets point guard Deron Williams and the Lakers' Bryant have similarly been accused of anti-coach power plays.
Despite their current success, Blatt's job was in jeopardy as recently as January. As the Cavaliers slumped their way through the early part of the season, a scathing ESPN report said Cleveland's players were ignoring Blatt's play calls and "openly talking" about issues with the coaching staff. The early growing pains didn't stop the Cavaliers from reaching this year's Finals, but there was evidence as recently as this month that James can overrule Blatt without consequence. Minutes after James hit a buzzer-beater to defeat the Bulls in Game 3 of the Eastern Conference Semifinals, he admitted that he "scratched" Blatt's plan for the game's final play.
"To be honest, the play that was drawn up, I scratched it," James said. "And I told coach, 'Just give me the ball. Either it's going to overtime or I'm going to win it for us.' It was that simple."
More recently, various outlets have reported that Bulls executives are on the cusp of firing respected coach Tom Thibodeau, who's had "more player pushback than ever this season," according to the Chicago Tribune. Chicago's willingness to part with Thibodeau, a former NBA coach of the year who has led the Bulls to the playoffs in each of the last five seasons, shows just how tenuous a coach's job security can be when he runs afoul of his stars.
"Coaching is important, but the players are critical," Robinson said. "If a coach loses his team, it's easier to replace the coach. There's few coaches in all of professional sports that have that power or respect or credibility that they go unchallenged."
There are only so many basketball plays that teams run, and modern advanced analytics and game film analysis make it difficult for coaches to distinguish themselves through tactics alone. In today's league, candidates are valued as much for their ability to manage their superstars' personalities and build team chemistry as they are for their basketball acumen. Coaches still have to run practices, keep their rosters fresh over a grueling 82-game season and deal with locker-room skirmishes that inevitably arise.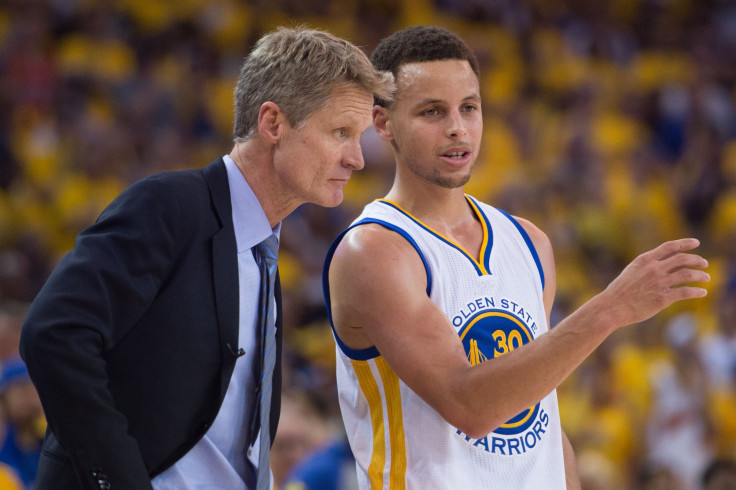 Franchises are still willing to pay a premium for coaches they deem to be the right fit to manage their talent, if only because current league revenues dictate ever-expanding salaries. The Cavaliers signed Blatt, a respected figure in international basketball circles, to a four-year, $20 million contract last offseason. Multiple teams pursued Kerr, a longtime player and red-hot candidate despite never holding an NBA coaching job, before the Warriors signed him to a five-year, $25 million contract.
"You still need that symbiotic relationship where a coach and a player have a shared vision. You certainly need talent. Talent wins in the NBA, period, and LeBron James is a perfect example of that," said Warren Zola, an adjunct professor and sports business expert at Boston College in Massachusetts. "But you also need a coach who knows when to allow them to improvise and has the experience of what it takes to lead a team to a championship."
By mid-June, either Blatt or Kerr will become just the third person in NBA history to win a league title during his first season as coach. But in today's NBA, their jobs are only as secure as their relationships with their superstars.
© Copyright IBTimes 2023. All rights reserved.