NBA: Former No. 1 Draft Pick Says 'Bust' Label Don't Hurt As He Describes Himself As One
KEY POINTS
Greg Oden was picked by Portland first overall in NBA 2017 Draft
He said he's no longer affected by the bust label because he's using it to describe himself
He only played three seasons in the NBA for a total of 105 games
The debate on who is the biggest NBA draft busts in the history of the league never ended and several articles have his name on it but if there is one thing that he got from those, that is to make some lemonades out of it.
Greg Oden, the no. 1 overall pick in the 2007 NBA draft gladly joined the HoopsHype Podcast and one of the topics that were talked about was the label that he must have been carrying every day — a bust.
Asked about dealing with such comments, Oden's replies are heartfelt while adding humor into it. "First off, I don't read comments at all. I may read the first three comments, which are usually people you know, but I don't scroll down and care about that stuff," said the 32-year old former center via transcript by HoopsHype.
"Honestly, with the word "bust," I used to throw it around when talking about myself. I kind of took the power away from it by saying it, like, "I might be a bust, but that's somebody's else personal thought," he added.
He even made fun out of it by sharing a story of him looking for his own highlights on YouTube and it brings him to the exact opposite of the video that he is looking for. "Funny story about that word "bust": If you go to YouTube and type in "Greg Oden highlight video," the best one is actually the one titled "Greg Oden: A Bust?" Go watch that. I've watched it. I actually watch it a lot, it makes me feel good about myself!", the seven-foot Oden said before a hearty laugh.
The former Ohio State star was picked by the Portland Trail Blazers, ahead of Kevin Durant, Mike Conley and Marc Gasol, who went down to the second round. He missed his rookie season due to knee surgery and despite the surgeries he's had, it seems like his body had betrayed him and never played more than 23 games in a season after his rookie year due to injuries.
When healthy, Portland is a tough team to beat together with LaMarcus Aldridge and Brandon Roy — 50-12 win-loss record when the three are playing together. "I still text with Brandon Roy every now and then, and I love watching LaMarcus Aldridge play," he said. " I really wish we could've stayed together and been healthier, but it just didn't work out that way," he added before thanking the Blazers organization for believing in him.
He was only able to play three seasons in the NBA — two seasons with the Blazers and one season with the Miami Heat after three-year hiatus after his last season with Portland. He's averaged 8.0 points, 6.2 rebounds, and 1.2 blocks per game in his 105 career games.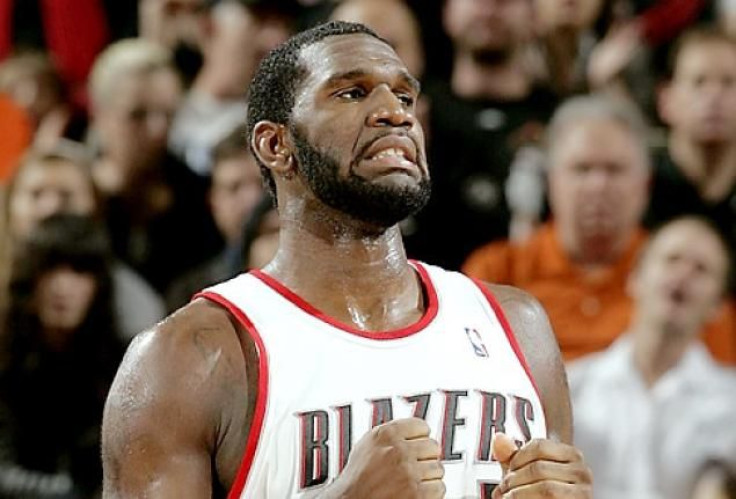 © Copyright IBTimes 2023. All rights reserved.