NBA GMs Predict Cavaliers, LeBron James To Win Title, MVP; Cleveland-Golden State Finals Rematch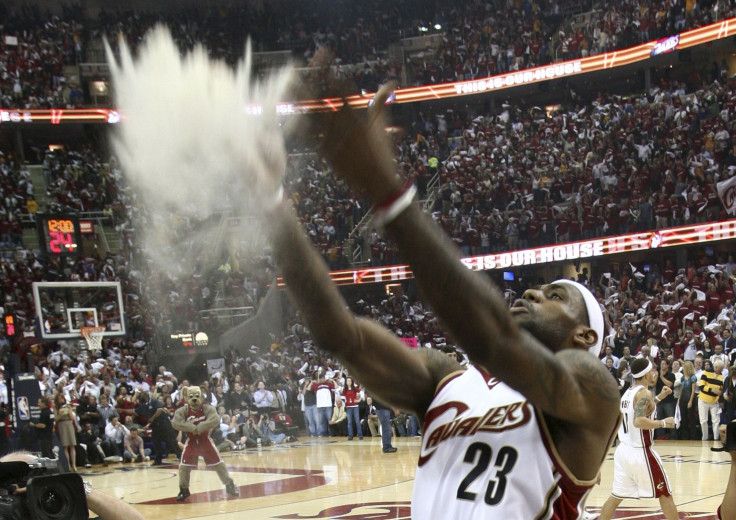 In the annual poll involving NBA general managers, the team executives predicted that the Cleveland Cavaliers will reach and win the 2016 NBA Finals with over half the GMs all agreeing that the Ohio-based squad will finally win a title next year.
According to the same poll, the Cavaliers' leader and franchise player, LeBron James, will win the coveted NBA Most Valuable Player award for the 2015-2016 season.
All 30 NBA GMs with a condition that they cannot vote for their own player or team answered the annual survey, which consisted of 49 different questions. Full results of the annual poll can be viewed at NBA.com.
The Cavaliers got 53.6 per cent of the votes for the team predicted to win the NBA title with the San Antonio Spurs (25%), Golden State Warriors (17.9%) and Oklahoma City Thunder (3.6%) also getting votes. Last year, most NBA GMs picked the Spurs to win it all but were proven wrong as the Warriors bagged their first NBA championship in 40 years.
Meanwhile, James had 39.3 per cent of the picking him as the league MVP. If the GMs are correct, the Cavaliers superstar will bag his fifth NBA MVP award, after winning it in 2009, 2010, 2012 and 2013.
Other NBA superstars, who got MVP votes, were New Orleans Pelicans' Anthony Davis (25%), Oklahoma City Thunder's Kevin Durant (10.7%) and Russell Westbrook (7.1%), Houston Rockets' James Harden (10.7%) and Golden State Warriors' Stephen Curry (7.1%), who won last season's MVP award.
The NBA GMs predicted a Cleveland vs. Chicago Bulls Eastern Conference Finals and a Warriors vs. San Antonio Spurs match-up in the Western Conference Finals. The poll predicted a rematch between the Cavaliers and the Warriors in the 2016 NBA Finals. While James was predicted to win the 2016 NBA MVP, most GMs picked the Pelicans' Davis, as the player whom they would start a franchise with if given the opportunity.
Predicted to have "breakout seasons" are the Minnesota Timberwolves' Andrew Wiggins, Milwaukee Bucks' Giannis Antetokounmpo and Jabari Parker and Washington Wizards' Bradley Beal.
© Copyright IBTimes 2023. All rights reserved.