NBA: Kobe Bryant Once Said He Could've Scored 100 Points In One Game
KEY POINTS
Late NBA legend Kobe Bryant once said that he could have scored 100 points in one game
Former Laker Luke Walton asked Bryant for an autograph after his 81-point game
LeBron James vowed to continue Bryant's legacy in LA
Late NBA legend Kobe Bryant once stated that he could have scored 100 points in one game.
When Shaquille O'Neal parted ways with the Los Angeles Lakers, Bryant immediately became the lone star in LA. It took the Lakers some time to rebuild the team into becoming championship contenders once again. However, the said period of time was also the time when Bryant recorded his historic 81 points.
Shortly after his tragic death, veteran NBA reporter Elie Seckbach of EsNews uploaded the interview occurred during a Team USA practice in 2012 where he asked the Lakers legend if he could've scored 100 points in 48 minutes. Seckbach based his hypothetical question on the night Bryant scored 81 points in 42 minutes.
Bryant's response was a mix of modesty and confidence but nevertheless, he still carried the "Mamba Mentality" in his short yet intense answer.
"That would have been close," Bryant said about scoring 100 points in one game.
It was January 22, 2006 when Bryant recorded 81 points, 6 rebounds, 2 assists, 3 steals, and a block. Bryant impressed everybody in NBA that night including his then teammate Luke Walton, son of NBA legend Bill Walton.
Having unlimited access to locker rooms and team practices , Walton grew up watching the biggest NBA superstars and even talk to the team personally. Unlike most players, he isn't in awe when he meets an NBA legend. He's been around them his whole life and It takes something extraordinary to impress him. And according to him, Bryant's 81-point game was one them, Basketball Network reported.
"After that 81 point game, I took a ticket to practice the next day, and I asked Kobe to sign it for me. That game was unbelievable and one of those memories that I'll cherish forever," Walton admitted.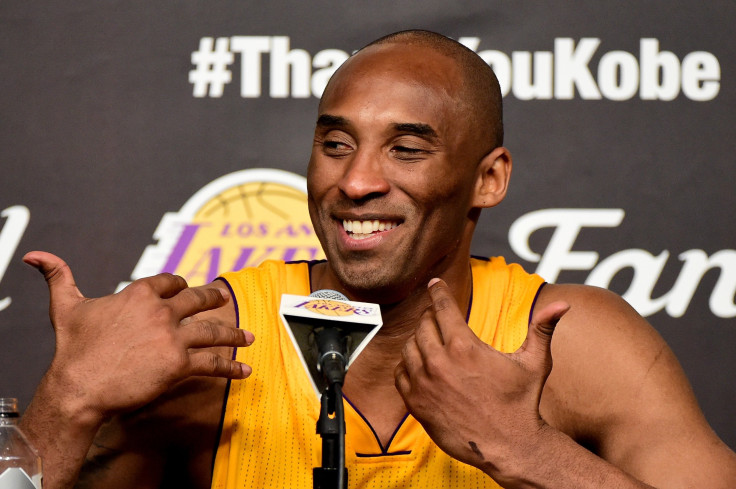 To put it into perspective On January 22nd, Bryant took 46 shots to score 81. He was red hot shooting 60.9% from the field, 53.8.% from three, 90% from the free-throw line.
Upon learning the devastating news, current Lakers star and Bryant's close friend LeBron James shared an emotional tribute to his late "brother" on his Instagram page. James vowed to continue what Bryant has started for the Lakers and asked for his help and guidance.
"I promise you I'll continue your legacy man! You mean so much to us all here especially #LakerNation and it's my responsibility to put this shit on my back and keep it going!! Please give me the strength from the heavens above and watch over me! I got US here! There's so much more I want to say but just can't right now because I can't get through it! Until we meet again my brother!! #Mamba4Life #Gigi4Life," James wrote.
© Copyright IBTimes 2023. All rights reserved.