NBA: Lakers, Clippers Could Have 'The Best' Andre Iguodala This Season
The two Los Angeles teams are likely to land Andre Iguodala in his best form this season.
One of the key players the Golden State Warriors lost this offseason aside from Kevin Durant is Iguodala. The 2015 NBA Finals MVP eventually ended up with the Memphis Grizzlies but even with the season barely started yet, reports and Iguodala himself are already talking about trades and a possible buyout.
Much like the Kawhi Leonard scenario, Iguodala is being heavily linked to the two LA teams – Lakers and Clippers. According to NBA insider and ESPN's Adrian Wojnarowski, there are only two things which are very likely to happen for Iguodala this season – a trade or a buyout. Based on Wojnarowski's analysis, if Memphis wouldn't be able to find a good deal for Iguodala, the former MVP gets to choose the team he likes to play for. And with the look of how things are going, "Woj" strongly believes that Iguodala will end up choosing between the Lakers and the Clippers.
"It's the two L.A. teams," Wojnarowski said on Lowe Post podcast.
"It's the Lakers, and it's the Clippers. If there is a buyout at some point and if Memphis can't trade him, that's where that will come down to those two teams. Memphis is willing to hold on to him, and Iguodala is OK with sitting right now," Wojnarowski pointed out.
In a recent appearance on ESPN's NBA Countdown, Wojnarowski further explained Iguodala's case. As per "the NBA Guru," Iguodala has the chance to watch how things will go down this season while still in Memphis. And when the right time comes, the former Warriors star will know where he belongs but even when that time comes, it will still be between the two LA teams.
"He (Iguodala) can watch the season develop now. If there's an injury somewhere that maybe changes the team's title hopes, he can really see where he fits in, where his impact can be but it will be between two LA teams," Wojnarowski explained.
Meanwhile, Iguodala recently revealed that he is already on his way to retirement. During an interview with Hot 97 radio, the 35-year-old NBA veteran emphasized that he will only play for 2-3 more years and will not mimic Vince Carter's career. However, he boasted about being in his best shape coming into this season.
"I could play like Vince Carter. I could. I won't. I'm really excited about the things that I got going off the court. Patience is killing me on the schedule. I'm ready to go full-time off the court," Iguodala revealed.
"But I'll probably play like two, three more years. Three years max. So we'll see how things shake up. I've been working out. I'm in really good shape. I'm the leanest I've been in a while," Iguodala continued.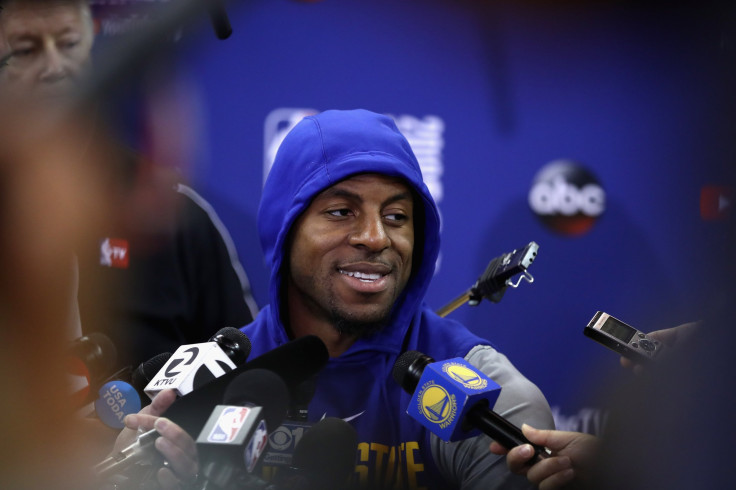 © Copyright IBTimes 2023. All rights reserved.