NBA: James Harden, Tyson Chandler Reveal Rockets' Edge To Win Championship
The Houston Rockets are confident about their edge to win an NBA championship this season.
Coming into the regular season linked to controversies with China, the Rockets believe they have the right pieces to become NBA title contenders. In a recent interview with Houston Chronicle, James Harden and veteran center Tyson Chandler shared what they believe are their edge to win the championship this season.
According to Chandler, he has proven that he can help teams win by letting scorers shoot in a pick-and-roll play. The 37-year-old big man also noted that he has played a significant role in the said play with the Mavericks which ended with Dallas winning the NBA championship.
"New York, Dallas, we ran a lot of it. New Orleans, we ran a lot of it (pick-and-roll). Dallas, we ran a lot in the playoffs. J.J. Barea, J-Kidd (Jason Kidd), myself would run it to get Dirk (Nowitzki) a lot of shots. The defense has to honor the roll. The last four or five years I haven't (run it). It's good to be back in it," Chandler revealed.
Having played for D'Antoni with the Knicks in 2011-12 season, Chandler has not found much reinvented by a coach lauded for his offensive strength.
"It's kind of the same. The same wheel. The only difference is now I've got a guy that's probably closer to my skill set. I pass along the knowledge to Clint (Capela). Also, playing a system that fits in my skill set. Other than that, it's the same thing. A veteran of as many years as I played, you're always trying to pass along the knowledge to whoever you can," Chandler said.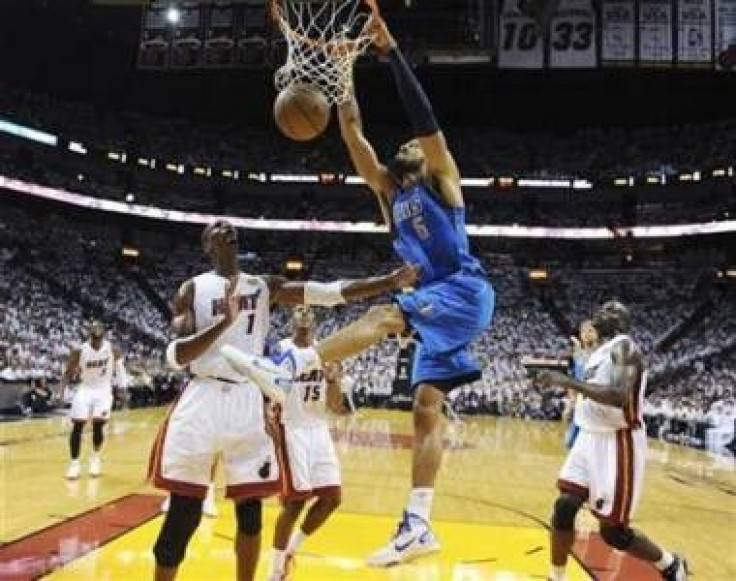 Harden on his part, thinks that the addition of Chandler and other veterans is what the Rockets need in order to be competitive during the playoffs and all the way to the finals.
"They are huge for us – Tyson (Chandler), Thabo (Sefolosha) ,Ben (McLemore). Those guys are going to help us through the course of the year and the postseason. We have some experience. That's what you need to compete for a championship," Harden noted.
Coach D ' Antoni admitted that the coaching staff has not been " pushing " the veterans too hard. However, he is also positive that guys like Chandler and Sefolosha could really help the win.
"I think we're on track, if not better, because they're veterans, especially Thabo and Tyson. The thing we're trying to make sure we take care of is to not push them too hard, too quick because they're veterans. We have to kind of ease into it a little bit," D'Antoni stated.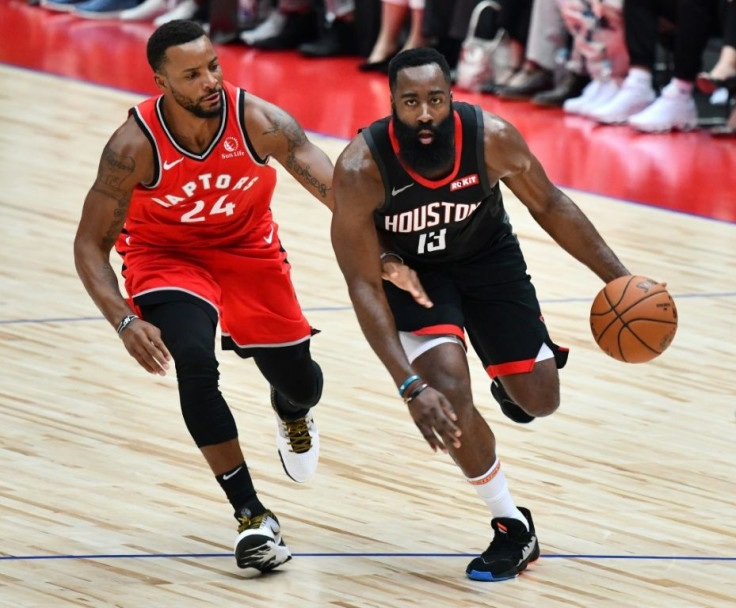 © Copyright IBTimes 2023. All rights reserved.