NBA: Lakers GM Believes He Retained Right Guys For Success
The Los Angeles Lakers are looking pretty good on paper with the big NBA offseason signings. However, the purple and gold machine will need more than LeBron James, Anthony Davis, and DeMarcus Cousins to win the NBA title, and this seems to be the reason why LA was specifically careful on who they would keep for the 2019-20 NBA wars.
Three names were brought back by the Lakers. They were Rajon Rondo, JaVale McGee, and Kentavious Caldwell-Pope. With most are raving about the Davis-Cousins reunion, some may have forgotten that Rondo was part of that success for the New Orleans Pelicans when the trio were together during the 2017-18 NBA season. The 33-year-old guard has proven that he still has what it takes to orchestrate and flip remarkable passes – something that should further make life easier for the Lakers big-name stars.
Pelinka also singled out what McGee and Caldwell-Pope can bring to the Lakers for the 2019-20 NBA season via conference call. He noted how McGee is a certified rim-protector that the team would need, while KCP undoubtedly did his share quietly. McGee, unfortunately, failed to finish last season due to pneumonia while Caldwell-Pope did make a good account of himself, averaging 23.8 points, 4.8 rebounds and 5.0 assists in the last five games of the season.
Chemistry will be the main thing the Lakers will need for next NBA season and Pelinka is convinced he has gotten the right mix of guys to get it done. While critics question how James, Davis, Cousins and the other new faces on the roster can co-exist, the Lakers GM is confident that he has plotted the right elements to make a good run next season.
"It's almost like the spokes on a wheel; you can't just focus on one spoke and see that the wheel is going to work. The way that those players in particular fit with the other pieces makes sense. That's just chemistry in sports," said Pelinka.
Speaking of roster spots, it looks like the Lakers are not yet done. The name of Andre Iguodala has been mentioned as a target – actually not the first time his name has been mentioned. Los Angeles does have a final roster spot open, and according to ESPN's Dave McMenamin, that spot could go to the 35-year-old NBA vet. Before that can happen, the Memphis Grizzlies will have to buy out the three-time NBA champion.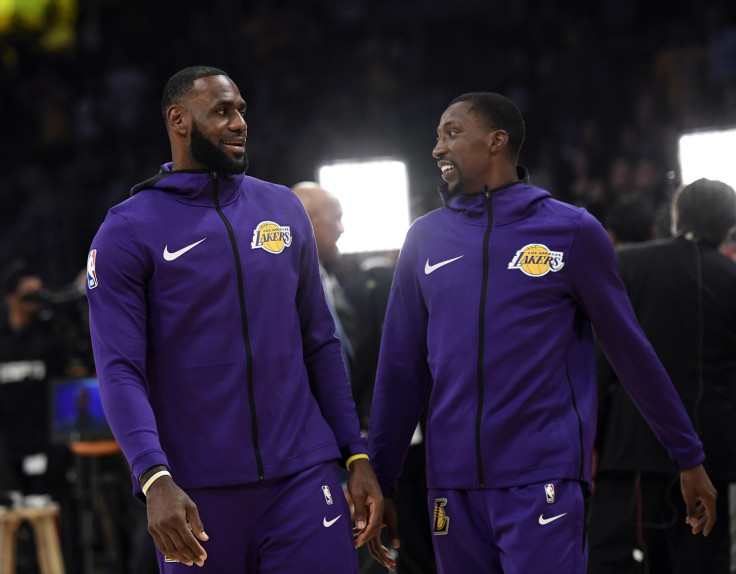 © Copyright IBTimes 2023. All rights reserved.
FOLLOW MORE IBT NEWS ON THE BELOW CHANNELS